5 Campus Safety Trends That Shaped the Last Decade
As we approach the start of a new decade and take a look back at the last 10 years, campus safety and security have undeniably evolved. Here's how.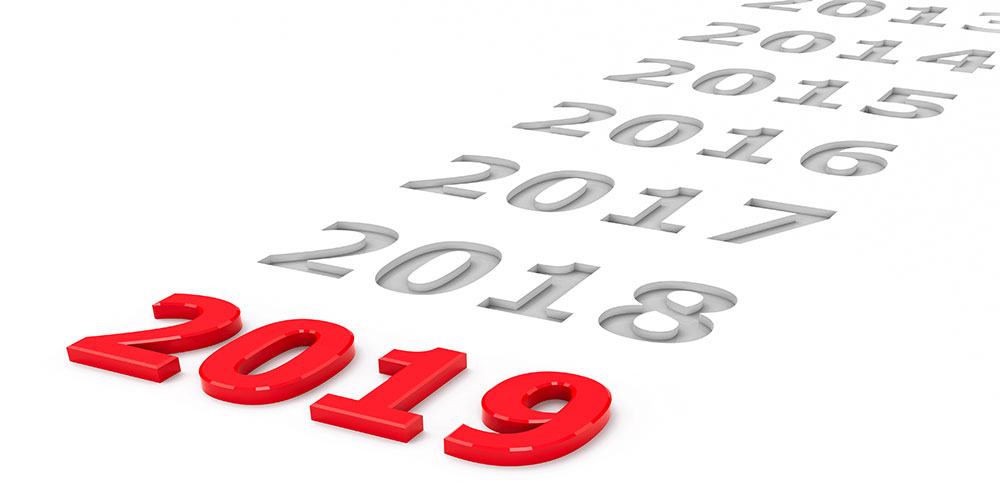 3. Medical Emergency Response Programs
As a result of the opioid epidemic and violent incidents on campuses, just to name a few, there has been an increase in awareness and promotion of medical emergency response programs.
In many K-12 schools and colleges, staff members have been trained to use the opioid-reversing drug Naloxone, commonly referred to as Narcan. In 2018, the U.S. Surgeon General called on at-risk Americans or those who know someone at-risk for an opioid overdose to carry Narcan. Some pharmacies even offer prescriptions for Narcan.
Over one million people in the U.S. have also been trained in Stop the Bleed, a campaign launched following the Sandy Hook Elementary School shooting. The program, which emphasizes the fact that bystanders are more likely to be exposed to severe bleeding than an emergency requiring them to administer CPR, teaches how to stop life-threatening bleeding.
Many schools and universities around the country are now equipped with Stop the Bleed kits. The average response time of professional first responders is 10 minutes, so training citizens on how to use them can be a matter of life or death.
If we think back to news coverage of the 2013 Boston Marathon bombing, many of us might recall images of a man in a cowboy hat, later identified as Carlos Arredondo, pushing a wheelchair carrying bombing victim Jeff Bauman, who lost his legs from the knee down. Arredondo, who was an American Red Cross volunteer, tore off pieces of shirt fabric to use as tourniquets around what little was left of Bauman's legs. Bauman survived thanks to the quick action of Arredondo.
Check out some of these helpful resources on the importance of emergency response programs:
4. Controversies on College Campuses
From hazing and protests to massive fines and litigations, the 2010s have been influential — to say the least — for college campus safety and security.
Much light has been shed on the issue of hazing, particularly at fraternities and sororities, and college campuses across the country are taking hazing-related issues more serious than ever. Perhaps most influential has been the tragic death of Penn State student Timothy Piazza. Several fraternity brothers received jail time for their role in the hazing of Piazza, which ultimately led to his death.
Anti-hazing bills have been passed, including these six, and many schools have chosen to expel fraternities that do not follow the rules.
The issue of controversial speakers on college campuses has also permeated the past decade, particularly in the last few years. Many have resulted in violent protests, raising concerns regarding the delicate balance of freedom of speech with student safety.
Lawsuits have been filed against college campuses, including UC Berkeley, which settled a lawsuit with a conservative student group that claimed school administrators "systematically and intentionally suppressed constitutionally-protected expression" by creating event policies that discriminated against high-profile conservative speakers. In March of this year, President Trump signed an executive order requiring state universities to support free speech or forfeit federal resources.
Here are some resources for navigating the complex issue of hosting controversial speakers:
College campuses were also sites for violent rallies, including the University of Virginia (UVA), where protesters and counterprotesters clashed regarding the removal of the statue of Confederate General Robert E. Lee. The following day, three people died and dozens were injured amidst violent protests in the streets of Charlottesville.
Continued sexual abuse by several prominent figures was also discovered and serious fines were handed out to well-known colleges. Although the investigation started in the 2000s, former Penn State football coach Jerry Sandusky was convicted in 2012 on child sexual abuse charges and was sentenced to 30 to 60 years in prison. In 2016, Penn State agreed to pay a $2.4 million Clery Act fine in connection with the abuse scandal.
The fine against Penn State was the largest-ever fine for a Clery violation up until this past September when Michigan State Univerisity (MSU) was fined $4.5 million for its mishandling of the Larry Nassar scandal. In 2017, Nassar, a former physician at the school and for USA Gymnastics, was sentenced to 60 years in federal prison after pleading guilty to child pornography charges.
Nassar is also accused of sexually assaulting hundreds of former patients. In 2017, MSU agreed to pay $425 million to 333 victims with an additional $75 million set aside for any potential victims who have not yet come forward.
5. Increased Focus on Campus Crime
As we saw with hazing and sexual abuse scandals from the past decade, schools and industry regulators have been focusing more on campus crime. That has been evident in K-12 schools as many states are demanding certain safety requirements be met, as previously mentioned. Students who make threats are being met with more serious consequences and "see something, say something" is emphasized throughout school districts, just to name a few examples.
The Secret Service study mentioned in Trend 2 also found 71% of perpetrators of targeted school violence had a history of school disciplinary action and 49% had prior contact with law enforcement, emphasizing the importance of paying close attention to behavior and crimes committed by students.
On college campuses, the crackdown is seen through the massive increase in Clery Act violation fines. In 2002, Clery Act violations were subject to a maximum fine of $25,000. Any violation that occurred prior to Nov. 3, 2015, is now subject to a maximum fine of $35,000. Any violation that occurs after Feb. 1, 2019, can now cost a school $57,317.
In particular, crimes that have received much more deserved attention over the last decade are those related to sexual assault, due largely in part to the #MeToo movement. While it was founded in 2006 by Tarana Burke to help survivors of sexual violence, the movement gained steam in Oct. 2017 when women came forward publically with allegations of sexual harassment and assault by Hollywood producer Harvey Weinstein.
In the weeks and months to follow, dozens of other well-known individuals shared their own stories of assault and abuse, namely against men in positions of power. It also inspired people from all walks of life, including students of all ages, to speak openly about their alleged abuse. Many also found the courage to report their accusations.
For hundreds of campuses, sexual assault prevention courses have become a requirement for orientation and the programs themselves have greatly evolved. Programs that used to tell students not to take drugs or leave their drinks unattended — steps they can take to protect themselves from sexual assault — now also focus on preventing potential perpetrators from acting and how bystanders can make a difference.
Here are some related articles we have posted over the years regarding the Clery Act and sexual assault:
Changes to Title IX
Significant and conflicting changes to Title IX, which prohibits schools that receive federal dollars from discriminating on the basis of sex, have also awoken the discussion on campus crime.
In 2011, the Obama administration released a Dear Colleague Letter, titled Guidance on Addressing Sexual Harassment/Sexual Violence, ordering schools to get more aggressive about investigating and prosecuting alleged incidents of sexual assault and harassment. The letter gave specific examples of school's responsibilities relating to sexual harassment and violence, discussed proactive efforts schools can take to prevent sexual violence and educate employees and students, and provided examples of the types of remedies schools and the Office for Civil Rights (OCR) may use to respond to sexual violence.
Notably, the letter made it the responsibility of colleges "to take immediate and effective steps to end sexual harassment and sexual violence." It also called for dropping higher evidentiary requirements in favor of the lesser "preponderance of the evidence" standard. A 2014 Q&A published by the OCR further clarified legal requirements announced in the 2011 letter.
Many sexual assault victims' advocates praised the letter's impact for increasing school officials' focus on sexual violence issues on campus. Opponents believe the guidelines put unfair legal burdens on school administrations and failed to recognize the complex and difficult realities often involved in these cases, tipping the scales of justice towards plaintiffs in ways that undermine the rights of the accused.
Under the Trump administration, Department of Education Secretary Betsy DeVos announced several proposed changes, including the narrowing of Title IX cases schools are required to investigate, tightening the definition of what constitutes sexual harassment or assault, removing the promptness requirement for sexual assault investigations, and requiring colleges to allow a live hearing with cross-examination of accusers.
DeVos said the new provisions would help restore balance in a system she believes is skewed in favor of accusers. Her approach would provide clarity and fairness for both victims and the accused, she added.
The proposal received 124,196 public comments, many of which condemned the recommendations, stating they would keep victims of sexual assault from coming forward and allow assailants and schools to evade responsibility.
Here are some related articles we have posted over the years about the changes:
The Next 10 Years
Although we've come a long way in campus safety since, for instance, the enactment of the Jeanie Clery Act in 1990, there is always work to be done. We can't prevent everything bad from happening, but that doesn't mean we shouldn't try.
It is evident that over the last decade, more people have started paying close attention to campus safety and security, putting those tasked with keeping campuses safe in the spotlight and in an obligatory position to work tirelessly and purposefully.
While the 2010s were undoubtedly filled with far too many campus tragedies that require reflection and change, the work done by so many of you deserves continued recognition as well.
Here's to another 10 years of dedication, learning, action, and keeping campuses safer together.
If you enjoyed this article and want to receive more valuable industry content like this, click here to sign up for our FREE digital newsletters!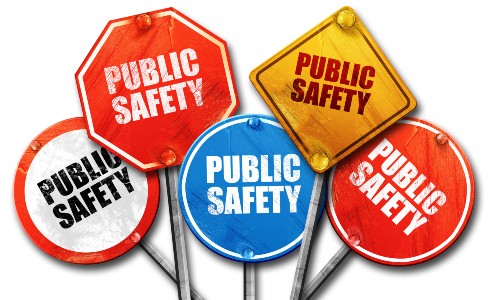 Leading in Turbulent Times: Effective Campus Public Safety Leadership for the 21st Century
This new webcast will discuss how campus public safety leaders can effectively incorporate Clery Act, Title IX, customer service, "helicopter" parents, emergency notification, town-gown relationships, brand management, Greek Life, student recruitment, faculty, and more into their roles and develop the necessary skills to successfully lead their departments. Register today to attend this free webcast!
One response to "5 Campus Safety Trends That Shaped the Last Decade"