5 Campus Safety Trends That Shaped the Last Decade
As we approach the start of a new decade and take a look back at the last 10 years, campus safety and security have undeniably evolved. Here's how.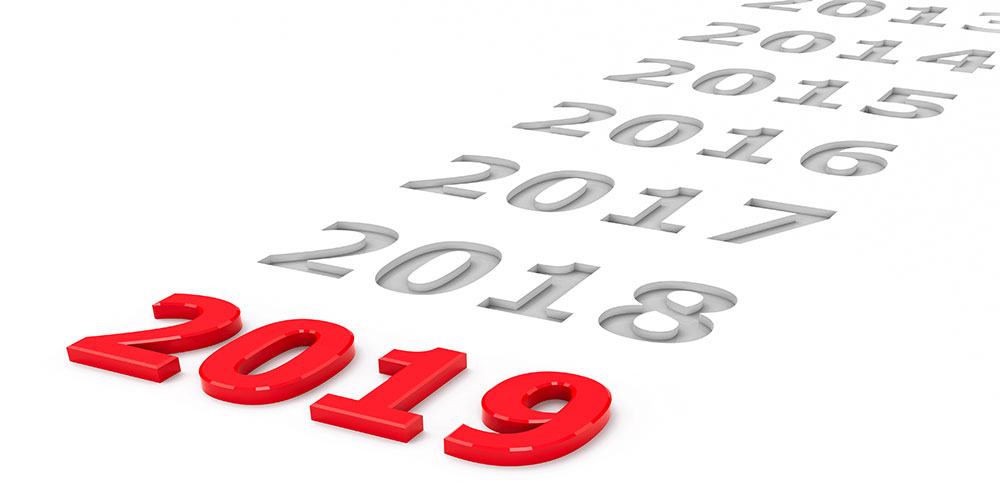 The launching of Instagram; the rise in TV streaming services; the Ice Bucket Challenge; a black/blue or white/gold dress that pitted family members against each other; 'Gangham Style' and 'Baby Shark'… doo doo doo doo doo doo.
A lot has happened in the world of pop culture in the 2010s. Some events have made a positive impact while others we wish just never happened. The same goes for campus safety and security.
From tip lines preventing countless tragedies and a crackdown on sexual assault to hundreds of innocent lives lost in senseless acts of violence and a rise in suicide, hospital, K-12 and higher education campuses have faced many victories and tragedies in the past 10 years.
As we approach the start of a fresh decade, we wanted to take the time to reflect on how campus security has evolved. While essentially impossible to condense all that has happened since 2010 into one article, we picked five trends that stood out to us when looking back.
We've also provided some resources for each trend that either we believe can help you in your campus safety endeavors or were popular with our readers.
Speaking of our readers — we've love to hear from you! What has stood out to you over the past 10 years in your role as a campus security, law enforcement and/or emergency management professional? What has significantly affected how and why you do your job? Leave a comment below!
1. Widespread Adoption of Campus Security Improvements
Unfortunately, the 2010s saw some devastating school shootings that have forever changed the discussion on campus safety. Perhaps most notable was the 2012 shooting at Sandy Hook Elementary School and the 2018 shooting at Marjory Stoneman Douglas High School.
As a result of the Stoneman Douglas shooting, in March 2018, President Donald Trump signed the STOP School Violence Act into law, which provided $75 million in 2018 and has budgeted $100 million from 2019-2028 for schools to add security systems, improve coordination with local law enforcement agencies, and train students, teachers and police on identifying and preventing violence.
In October, the Department of Justice (DOJ) announced it awarded more than $85.3 million in school safety and security grants.
Districts and local and state governments have also investigated ways to upgrade school safety. Many states, like Florida, now require certain security measures to be met. More and more states are continuing to approve increased school security budgets and schools are applying for newly available grant money at an unprecedented rate, leading to widespread adoption of an abundance of security improvements.
Some of the most commonly adopted measures include access control, video surveillance, emergency notification, active shooter training, and school resource officers or campus police, in addition to a heavy focus on mental health.
Here are some additional articles regarding the progression of security improvements in recent years:
Data Breaches on the Rise
While technological advancements have helped improve school security, the movement to data networks has also led to an increase in data breaches, ransomware and malware, costing schools and hospitals money, its reputations and even lives in some cases.
A study released by IBM Security in July 2018 found data breaches cost companies an average of $3.86 million — up more than 6% from the previous year. Another study released just this month found 4 in 10 security cameras are vulnerable to cyber attacks and nearly 7 out of 10 are running out-of-date firmware.
In regards to schools, the 2019 Global DNS Threat Report found 86% of the education sector experienced under the radar Domain Name Systems (DNS) attacks in the past year — the second-highest across all sectors after government. Another report found in the first nine months of 2019, more than 500 schools were hit with ransomware.
In September, the Federal Bureau of Investigation (FBI) issued a public service announcement warning of the growth of education technologies and widespread collection of student information. In October, the FBI also issued a warning to U.S. universities about the theft of intellectual properties by Chinese researchers.
Colleges and universities have had to pay millions of dollars in fines and lawsuits associated with data breaches, including Washington State University ($4.7 million), UCLA Health ($7.5 million) and the University of Central Florida.
Hospitals have also been heavily targeted in the past decade. A 2017 report conducted by Mimecast and HIMSS Analytics found 78% of its senior IT respondents had experienced email-related cyber attacks at their respective hospitals in the previous 12 months. Another 2017 report found 15% of all ransomware attacks occurred in the healthcare sector and a report released last year found health plan data breaches were up 1000% in the first five months of 2018.
Earlier this month, Virtual Care Providers Inc., which delivers technology services to 110 U.S. nursing homes in 45 states, reported it was hacked by Russian cybercriminals who are holding data hostage until it pays a $14 million ransom. It was also recently reported that the 2017 Russian NotPetya cyberattack greatly impacted U.S. hospitals.
Although cyber attacks continue to threaten school and hospital campuses, dozens of helpful resources have been released over the years and we have put together some of our own based on industry leader recommendations:
2. Physical and Mental Health Crises
Mental health, including suicide prevention, continues to be an integral piece of campus safety improvements as studies show both students and teachers want more mental health support in schools. Some states are also implementing laws aimed at improving mental health. In Oregon, students will be allowed to take mental health days from school, just as they would take a sick day. Utah passed a similar law last year.
Since 2014, the number of college students receiving mental health treatment has grown by 35%, AP News found. Research from the journal Pediatrics found the number of kids and teens hospitalized for suicidal thoughts or attempts more than doubled from 2008 to 2015.
The increases have been linked to many possible factors, including reduced stigma around mental health, rising rates of depression and anxiety, fear of mass shootings, and social media, among others. Bullying is believed to play a role as well — particularly cyberbullying — as one recent study found cyberbullying among students ages 12-17 has nearly doubled from 18% in 2007 to 34% in 2016.
There has also been an increased focus on mental health as it relates to those who commit violent crimes. According to recent data from the Secret Service, 91% of school shooters struggled with their mental health.
Here are some of our most useful resources regarding student mental health:
Opioid and Vaping Epidemics
Although the current drug epidemic in America dates back to the late 1990s, statistics from the past decade show a dramatic increase in opioid misuse. On average, 130 Americans die every day from an opioid overdose, according to the latest statistics from the Center for Disease Control and Prevention (CDC). In 2017, more than 70,000 people died from drug overdoses, making it a leading cause of injury-related death in the U.S. Also in 2017, HHS declared the opioid epidemic a public health emergency.
For hospitals, drug diversion by both staff and patients is a growing problem. According to a report from data firm Protenus, in 2018, more than 47 million doses of legally prescribed opioids were stolen — an increase of 126% from the previous year. The report also found 94% of diversion incidents involved at least one opioid and 67% of the time, doctors and nurses were responsible.
The vaping epidemic also continues to sweep the country, particularly in recent months. In September, Massachusetts Governor Charlie Baker declared a public health emergency and placed a temporary ban on sales of all vaping products following a rush of vape-related illnesses and deaths.
In 2018, the Food and Drug Administration (FDA) dubbed vaping "the next epidemic among teenagers" and cracked down on e-cigarette sales to minors. According to the Monitoring the Future (MTF) survey, from 2017 to 2018, there was a 10% spike in teen vaping — the biggest one-year spike of any substance in the 44 years the survey has been conducted. Recent studies have also linked vaping to adolescent delinquency.
The increase in teen vaping has led many schools to look for possible solutions. Below are some helpful resources and additional information on the topic: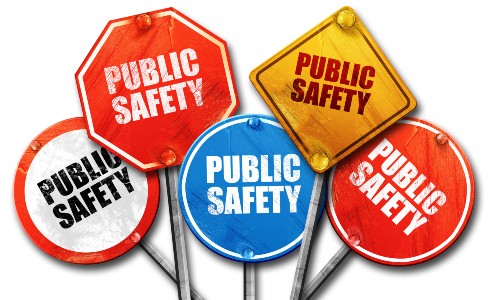 Leading in Turbulent Times: Effective Campus Public Safety Leadership for the 21st Century
This new webcast will discuss how campus public safety leaders can effectively incorporate Clery Act, Title IX, customer service, "helicopter" parents, emergency notification, town-gown relationships, brand management, Greek Life, student recruitment, faculty, and more into their roles and develop the necessary skills to successfully lead their departments. Register today to attend this free webcast!
One response to "5 Campus Safety Trends That Shaped the Last Decade"