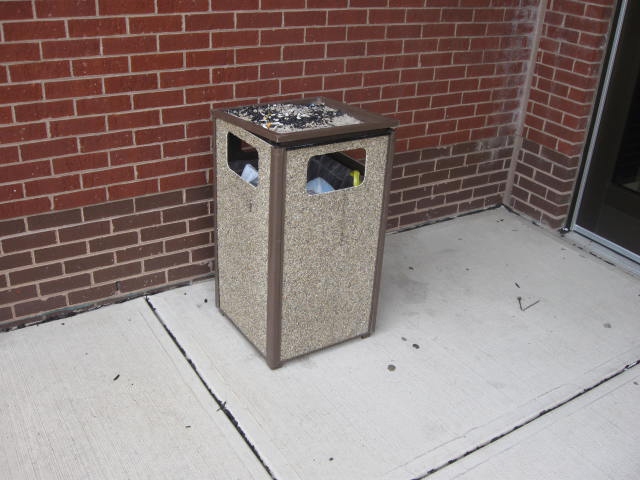 Answer: This garbage can/ashtray is located less than six feet from the front entrance, which violates many state's smoking laws.
Both the ashtray and garbage can are also full and should be emptied more regularly.
Additionally, the lid is not secured to the can and could be used to break windows and gain access to the building.