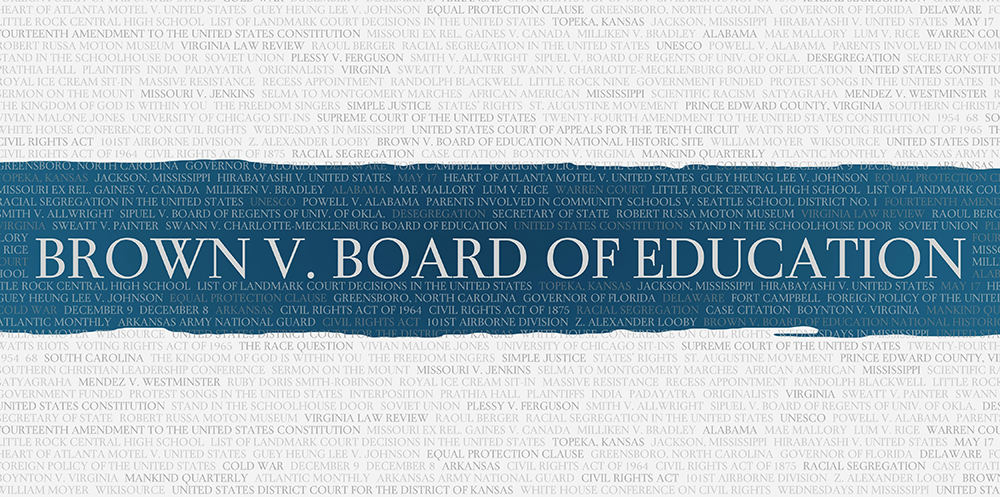 d) Prohibited racial segregation in public schools
The Supreme Court ruled the previous 'Separate But Equal' clause in Plessy vs. Ferguson was unconstitutional.
In 1951, plaintiff Oliver Brown filed a class-action lawsuit against the Board of Education of Topeka, Kansas, after his daughter was denied entrance to Topeka's all-white elementary schools.
More information on the case's background and the verdict can be read here.