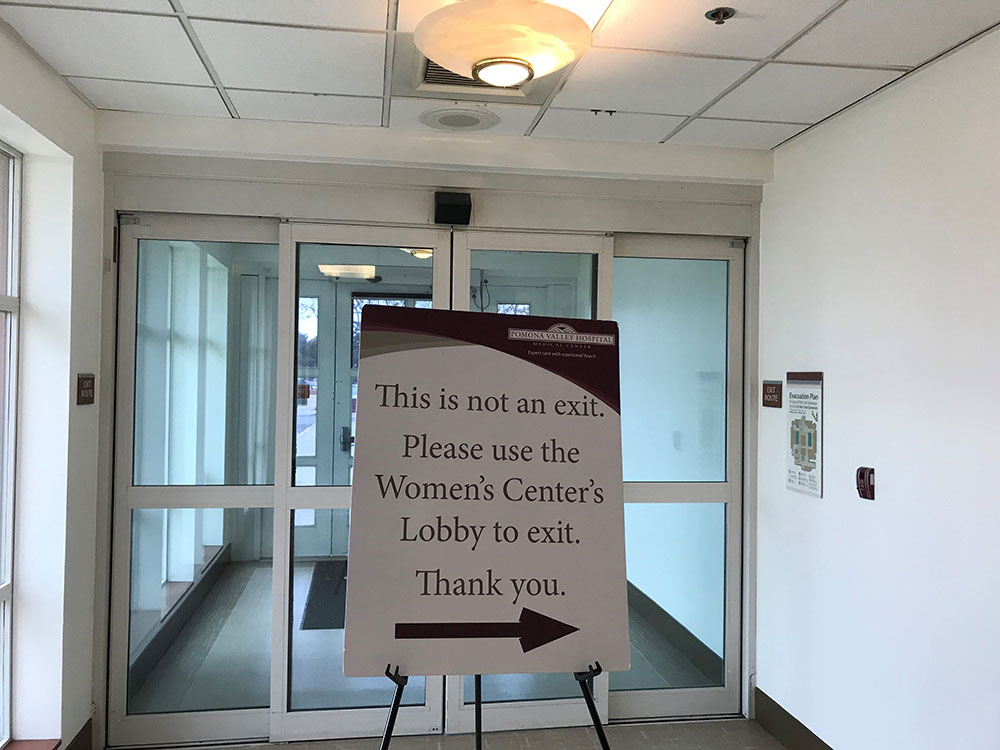 Now, let's change gears…
What's RIGHT with this picture? Scroll down to see the answer.
↓
↓
↓
↓
↓
↓
↓
↓
↓
Answer: This temporary sign is big, clearly tells visitors, patients and staff what they should not do, and shows and tells them where they should go to exit.
Clear signage helps security staff better manage visitors and building access, as well as helps to reduce false alarms.