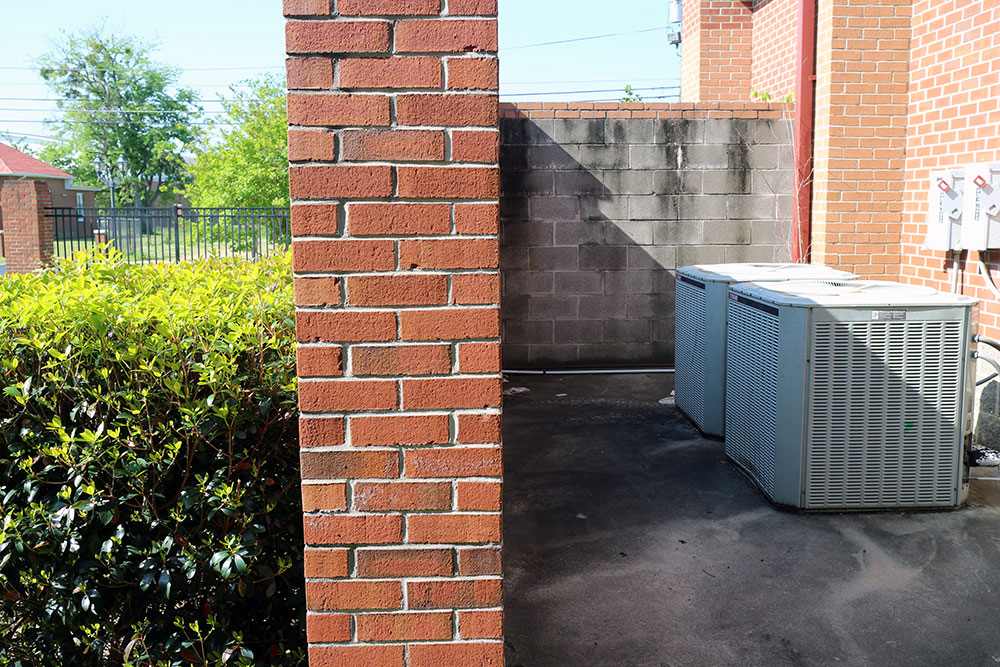 What's WRONG with this picture? Scroll down to see the answer.
↓
↓
↓
↓
↓
↓
↓
↓
↓
Answer: This low wall was intended to disguise the eyesore of these A/C units, but it also creates poor natural surveillance and allows a hiding space for an attacker, someone committing illicit activity or someone trying to steal scrap metal from the units themselves.
A better option would be a brick wall with gaps built in to provide visibility, or a completely fenced off and locked area.
The ON/OFF switches for these units are also not locked properly and could be shut off as part of a coordinated attack.
Photo credit: Safe Havens International