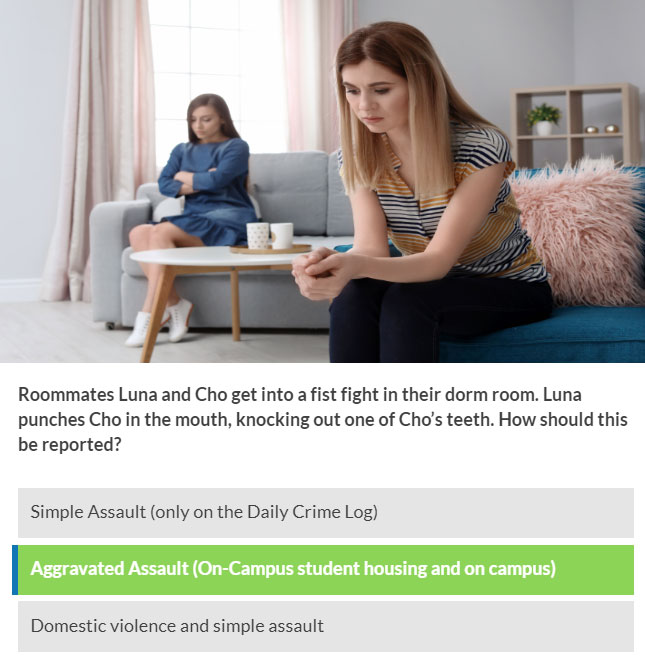 If the incident results in broken bones, loss of consciousness, significant blood loss or requires medical treatment or hospitalization, the incident must be classified as an Aggravated Assault.
Simple assault is a Clery crime only if there is a hate crime element to it.
Click next slide for Question 5.