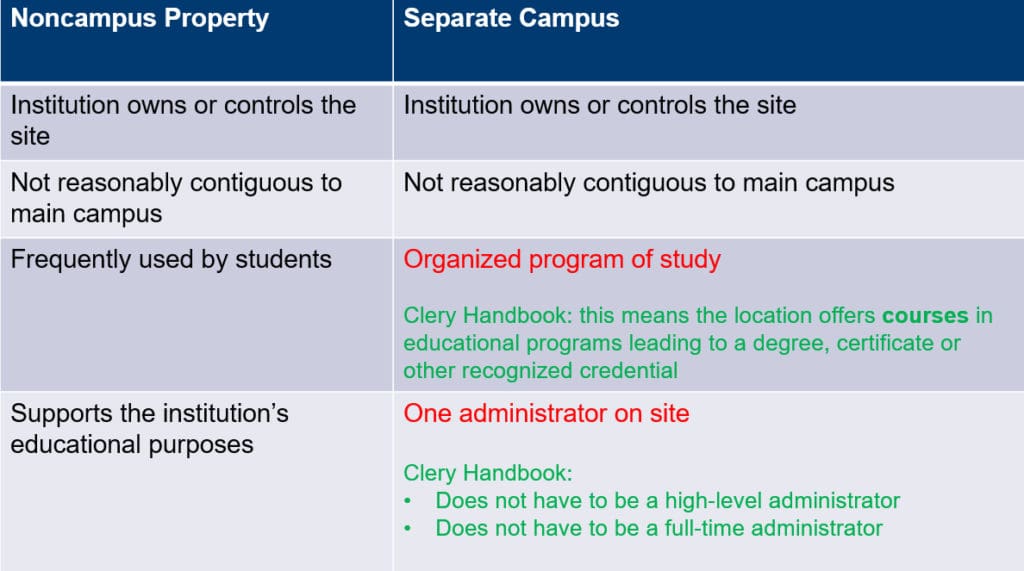 The answer is: a) Non-campus property
According to the Clery Handbook, a location that offers courses in educational programs that lead to a degree, certificate or credential are considered organized programs of study and therefore qualify as separate campuses.
However, to be considered a separate campus, there must be at least one administrator on site. In this scenario, it was not mentioned that there is an administrator on site, so the institution would be considered a non-campus property.
The above image outlines detailed requirements for non-campus property vs. a separate campus.