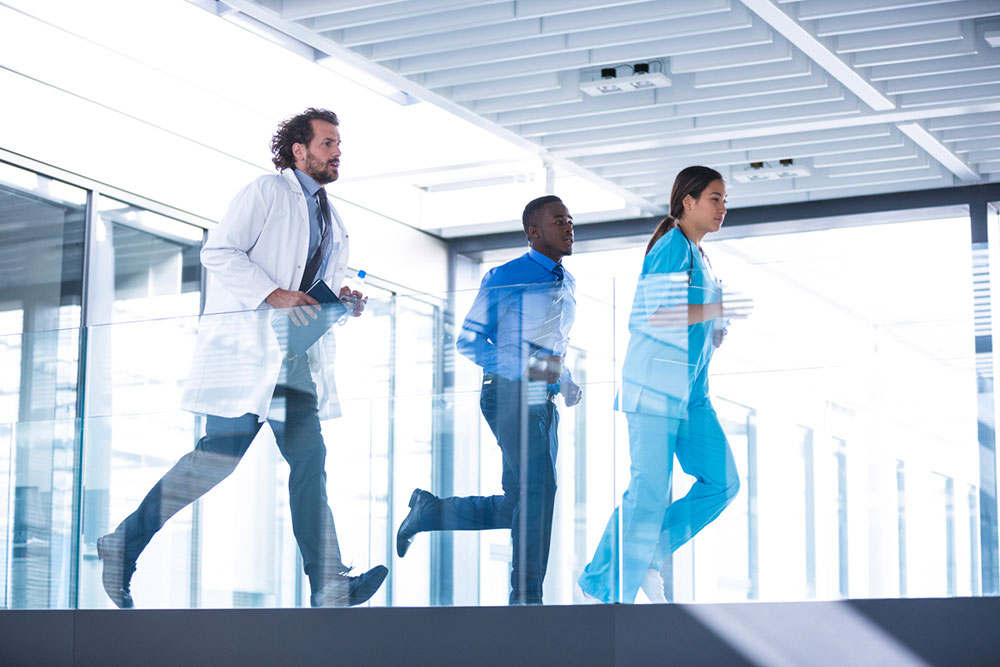 Active Shooter Response Officer Training
This year 77 percent of respondents reported requiring active shooter response training. That figure was 66 percent in our 2013 survey.
"Active shooters can and do happen anywhere, this Las Vegas situation puts a fine point on that. And a hospital security officers' role is going to be very different than other settings, because the majority of people in your hospital can't leave," Warren said. "Patients are for the most part non-ambulatory, coupled with the fact that a lot of your clinical caregivers like nurses won't leave their patients even when you train them to evacuate. That creates a very unique situation that security officers need to be aware of. It's not quite as simple as run, hide fight."
CMS standards require hospitals to conduct a certain number of active shooter drills and exercises each year. Warren said facilities should consider conducting such drills annually.