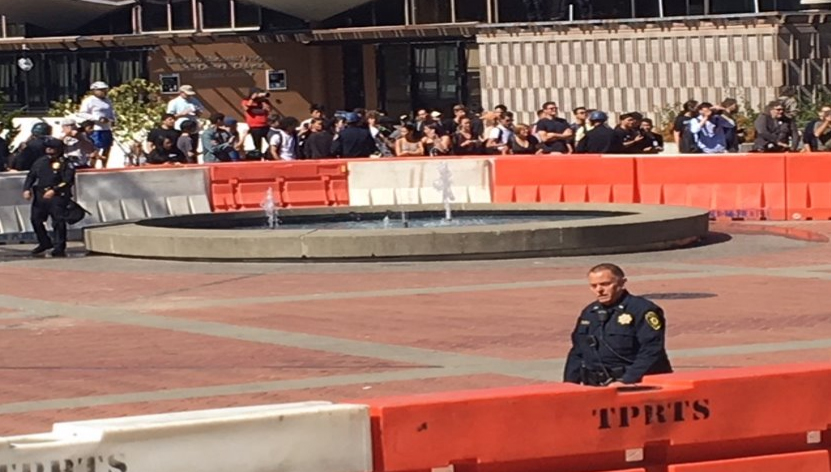 While perimeters are often made to contain what is happening on the inside of an event, UC Berkeley learned they needed a barrier to contain or push away the exterior and give security personnel enough room to work.
Officials also quickly learned that metal barriers were not as effective as they needed them to be. Because of this, they started using K-Rails — also referred to as Jersey barriers — that can be filled with sand or water.
For events, UC Berkeley fills them with water once they are in place. As soon as the event is over, personnel pop the plug and drain the water out and they are carried away.