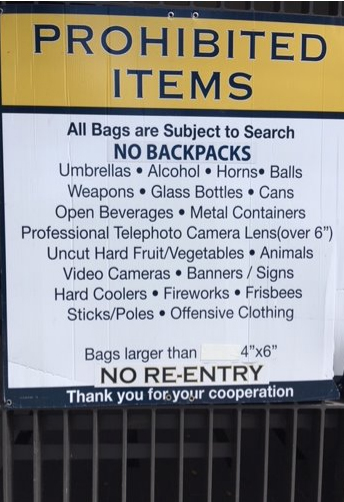 Bennett strongly encourages campuses to establish a prohibited items list.
"This is something that's best practices for NCAA sporting events," says Bennett. "Didn't matter who you were or what your viewpoint was. If you wanted to come into that venue,  you went through a metal detector and all bags were subject to search. Many of the times we had a no bag policy."
Most items on the list are projectiles that you need to protect visitors from — even food.
"Uncut fruits and vegetables — we learned that the hard way at football games," she chuckled. "Apples are heavy when they get lobbed down onto the field."