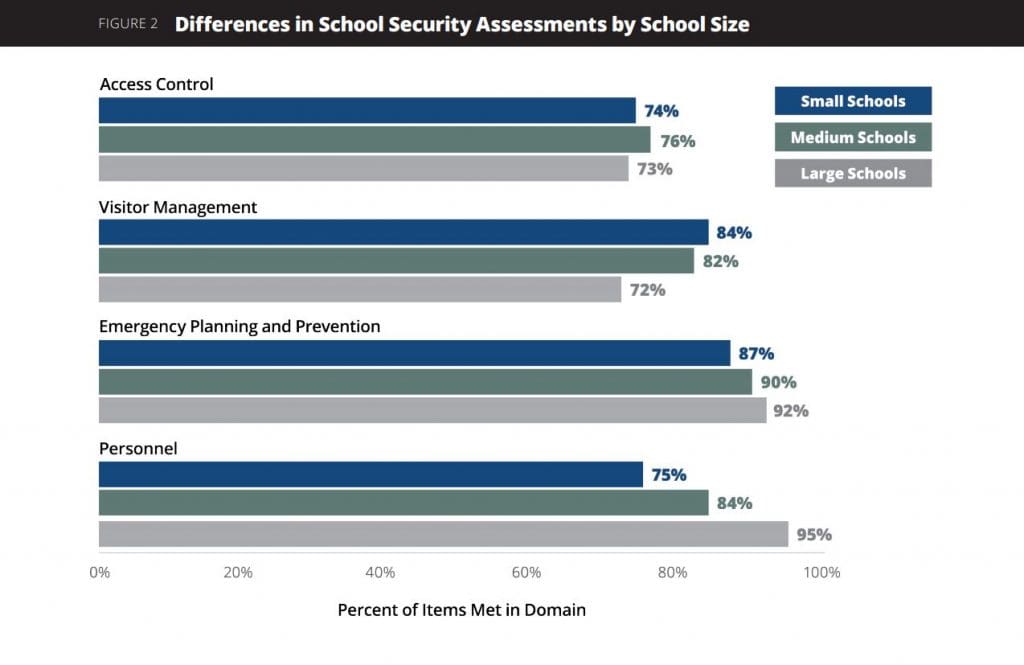 Differences by School Size 
Larger schools tended to be stronger than small- and medium-sized schools when it came to personnel and emergency planning and prevention. This could be because larger schools could have more staff members and specialized personnel who actively contribute to safety planning.
Larger schools were weaker in areas like visitor management and access control. This could be because smaller schools will likely have smaller buildings that are easier to secure as well as fewer visitors coming on school property.