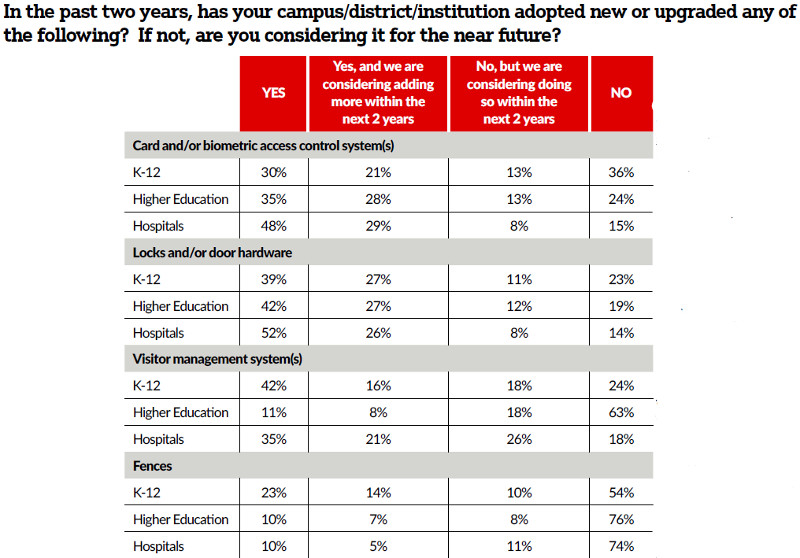 Card/biometric access control systems continue to be popular, with 71% of all survey respondents having bought new or upgraded systems in the past two years. One in four plan on adding more to what they already have, while 12% haven't purchased anything in the past two years but are considering doing so in the next couple of years. Academic institutions with more than 15,000 students are the most likely to have purchased these systems or are currently considering doing so compared to other schools/colleges.
The most popular equipment upgrade over the past two years has been locks and/or hardware with 71% of all respondents having purchased new or upgraded solutions, and 38% considering upgrades or new equipment. Campuses/districts with 9,000-50,000 students are the most likely to have bought or are currently considering buying these solutions.
Visitor management has also been a popular purchase for K-12 schools (58%) and hospitals (56%). Nearly half of our healthcare respondents (47%) say they are considering buying visitor management systems in the next two years, while one in three (34%) K-12 schools are considering doing so.