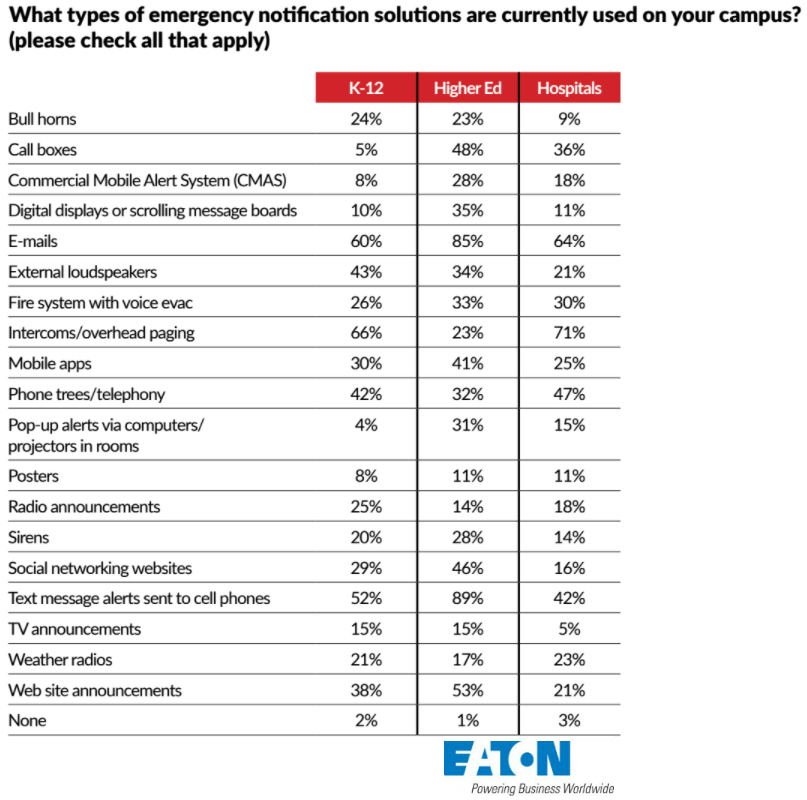 The use of mobile apps has more than doubled in K-12 schools and districts (from 11% in 2014 to 30% now), while it has jumped in higher ed by 14 points and hospitals by 11 points. Text alert usage has increased by 12% in schools and 7% in colleges and universities. Hospitals have increased their use of call boxes by 8%.
There have been some notable drops as well for the K-12 sector in bull horns (8%), CMAS (9%), call boxes (9%), emails (9%), phone trees (6%) and website announcements (6%). Five percent fewer hospitals are using digital signage compared to three years ago, while 10% fewer are using emails. Six percent fewer institutions of higher learning are using phone trees/telephony.
Overall, the most popular emergency notification methods currently deployed on educational and healthcare campuses are emails, text alerts, intercoms and website announcements.