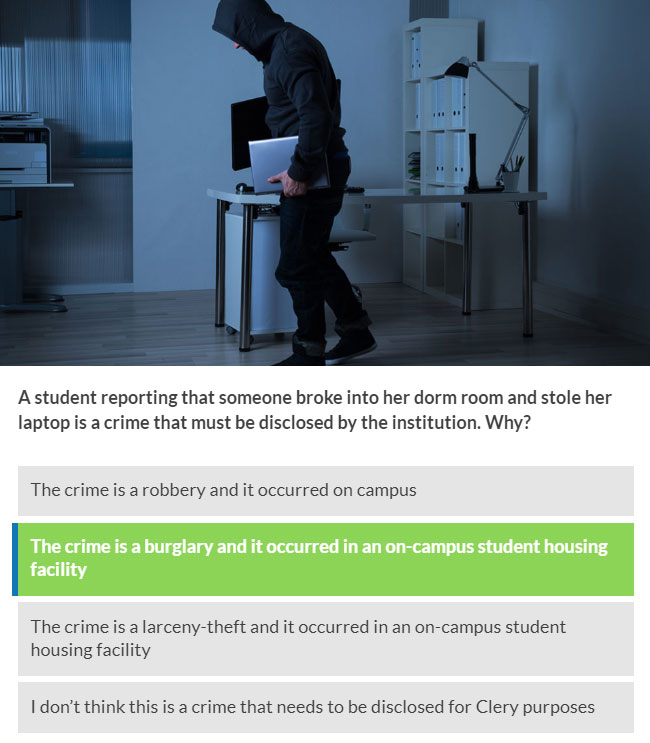 Burglary, the unlawful entry of a structure to commit a felony or a theft, is a Clery crime and must be reported. Attempted forcible entry is also a Clery crime.
Robbery is the taking or attempted taking of something valuable from the care, custody or control of a person or persons by force of threat of force, putting the victim in fear.
Larceny-theft is the unlawful taking, carrying, leading or riding away of property from the possession or constructive possession of another.
Click next slide for Question 4.