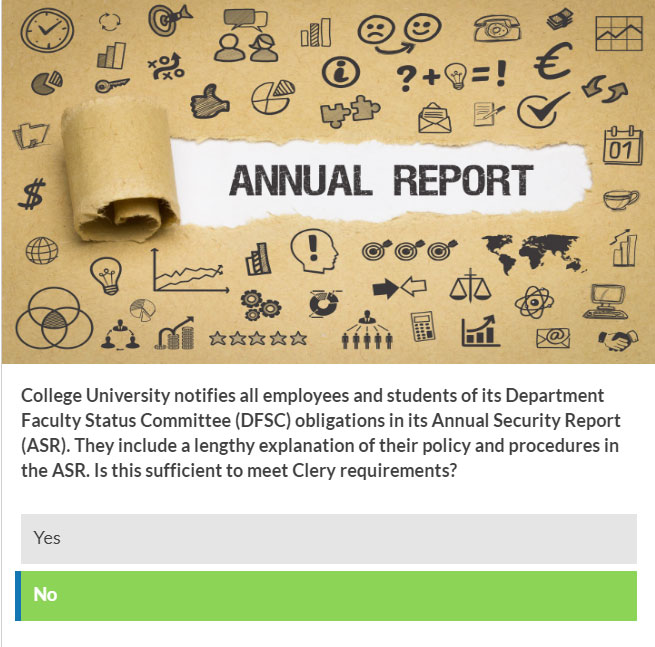 Here is what the official language of the Clery Act says regarding prospective students and employees:
"…the institution must provide a notice to prospective students and prospective employees that includes a statement of the report's availability, a description of its contents, and an opportunity to request a copy. An institution must provide its annual security report and annual fire safety report, upon request, to a prospective student or prospective employee. If the institution chooses to provide either its annual security report or annual fire safety report to prospective students and prospective employees by posting the disclosure on an Internet Web site, the notice described in this paragraph must include the exact electronic address at which the report is posted, a brief description of the report, and a statement that the institution will provide a paper copy of the report upon request."
Click next slide for Question 9.