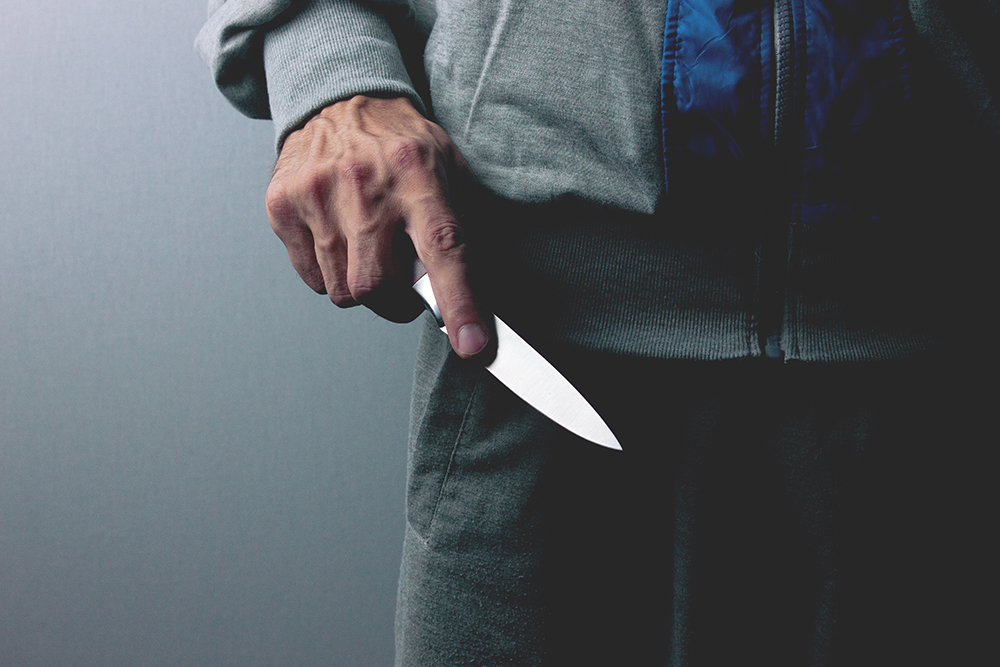 The correct answer is: b) Four counts of Aggravated Assault on public property
Aggravated Assault is defined as an unlawful attack by one person upon another for the purpose of inflicting severe or aggravated bodily injury. This type of assault is typically accompanied by the use of a weapon or by means likely to produce death or great bodily harm.
Typically, you would count one offense per victim. However, if a number of persons are involved in a dispute or disturbance, and the aggressors cannot
be distinguished from the victims, count the number of persons assaulted as the number of offenses.