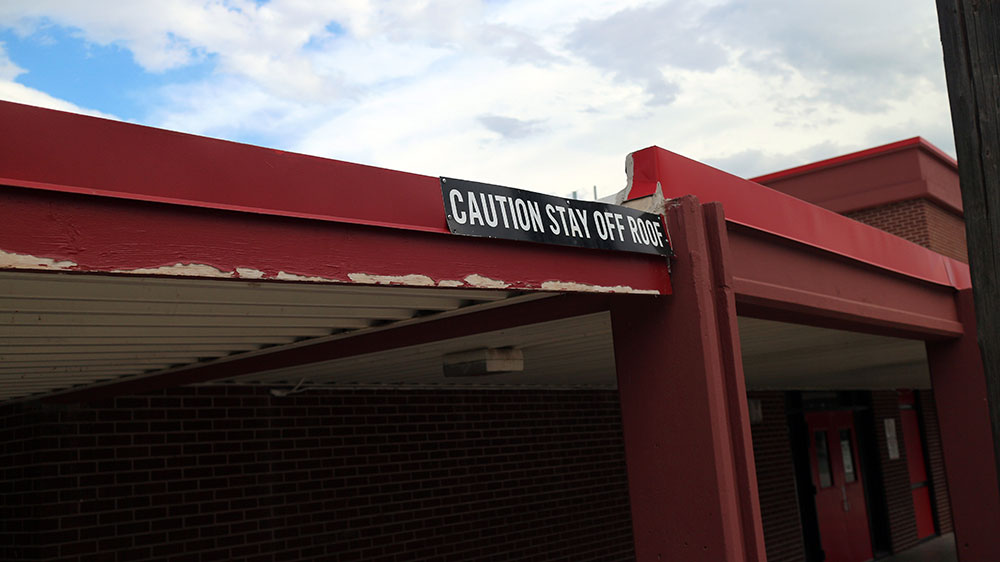 What's WRONG with this picture? Scroll down to see the answer.
↓
↓
↓
↓
↓
↓
↓
↓
↓
Answer: What is worse than roof access built into a campus design? Showing people where these vulnerabilities are located!
In this example of a common problem, signage is intended to deter trespassers but instead only serves to notify them of the easiest place to get on the roof. This might even tempt those who would not normally engage in this type of behavior.
Photo credit: Safe Havens International