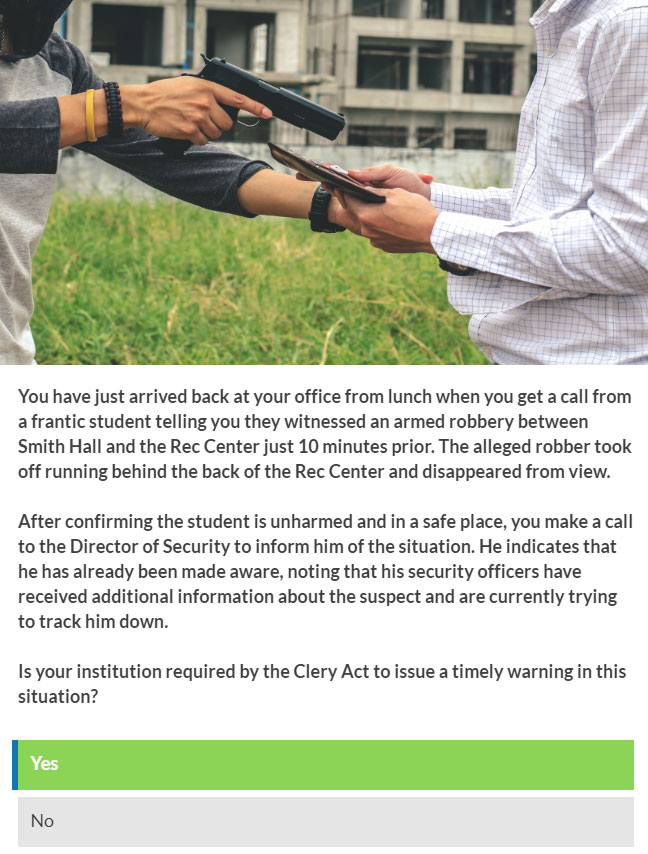 Here's an analysis of the crime and why the school must issue a timely warning:
Robbery = Clery crime
Between Smith Hall & Rec Center = on campus = part of Clery Geography
Report made to administration and security
Ongoing threat? = Yes, because suspect has not been apprehended
Furthermore, here's an example of a well-written timely warning:
CAMPUS ALERT 4/8/19 2:03 p.m.
An armed robbery was reported near Smith Hall and the Recreation Center.
Suspect was described as a short male with a green sweatshirt and jeans; his face was covered.
He has not been apprehended. Last seen running behind the Rec Center to the northeast.
Be cautious! Updates will be provided when more information is available.
Click next slide for the final question!