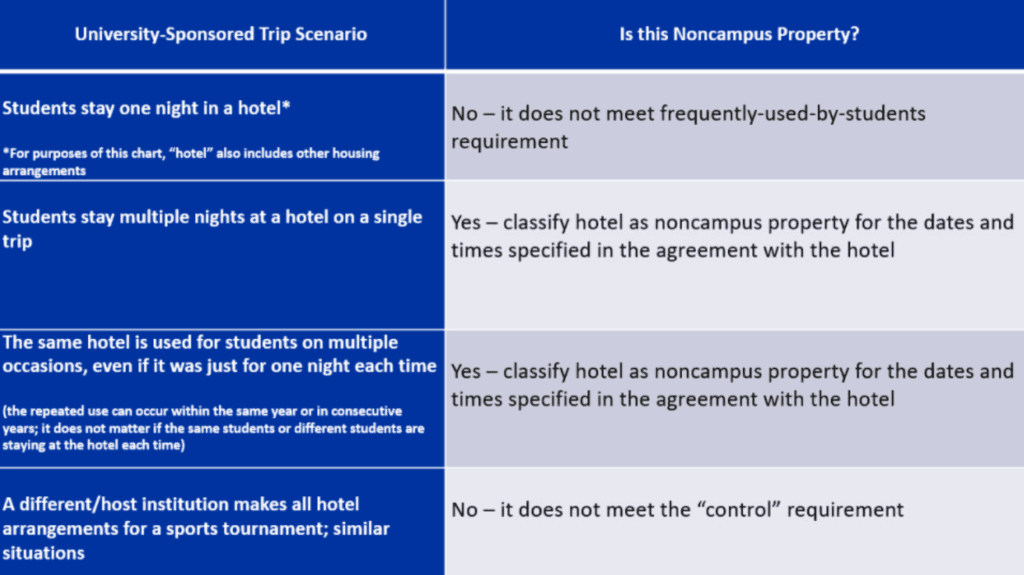 The answer is: a) Yes
According to the Clery Handbook, during university-sponsored trips, the institution is responsible for reported crimes that occur in the rooms paid for by the institution, as well as any common areas and access ways.
It is considered non-campus property if students stay multiple nights at a hotel on a single trip or if the same hotel is used for students on multiple occasions, even if it was just for one night each time.
Above is a chart to help determine if a host hotel is considered non-campus property.