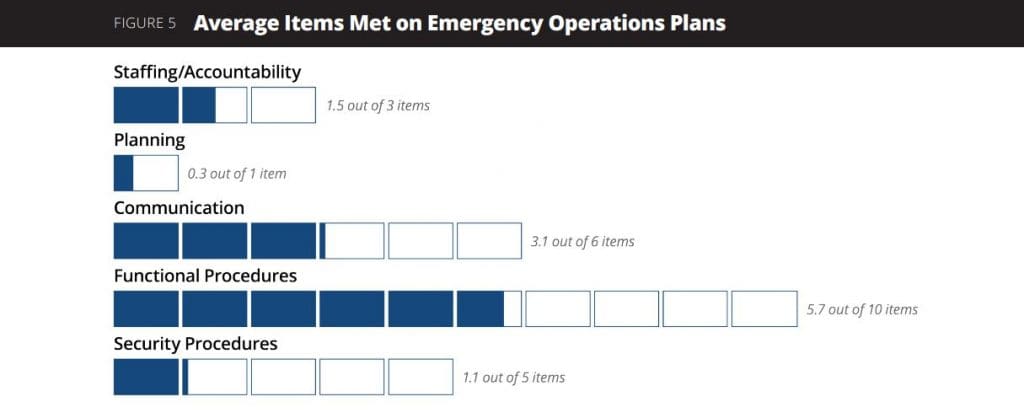 Average Items Met on Emergency Operations Plans 
EOPs revealed that many school's plans were not properly documented on school sites. The majority of the EOPs met fewer than half of the domains, while none of the EOPs met all of the items.
The domains included:
Staffing/Accountability: an emergency response team is identified with defined roles, responsibilities and training
Planning: based on the multi-hazard emergency management cycle which focuses on preparedness, response and recovery
Communications: before, during and after a crisis
Functional Procedures: physical procedures like evacuation are in place for each type of potential emergency
Security Procedures:  Prevention processes like visitor screening and locked buildings are in place for potential threats
On average, schools were stronger in accountability, communication and functional procedures. Weaknesses were in security procedures and planning.