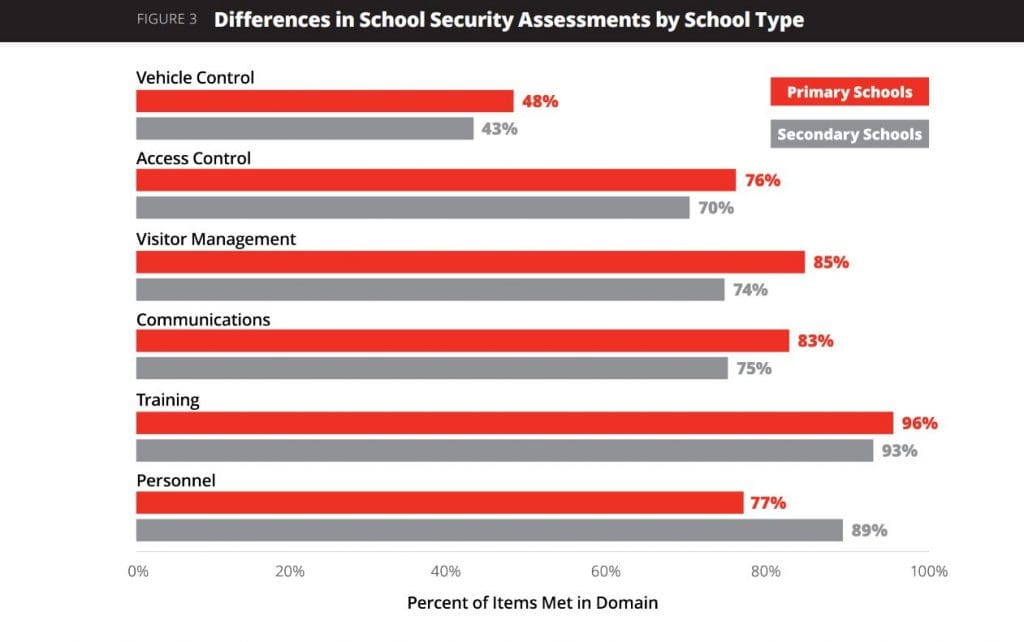 Primary Schools vs. Secondary Schools
Primary schools were stronger than secondary schools in areas of training, communication, visitor management, access control and vehicle control.
Secondary schools were stronger in only the personnel domain.
This could be because primary schools tend to have fewer students and would likely perform better in the same areas as the smaller schools did.