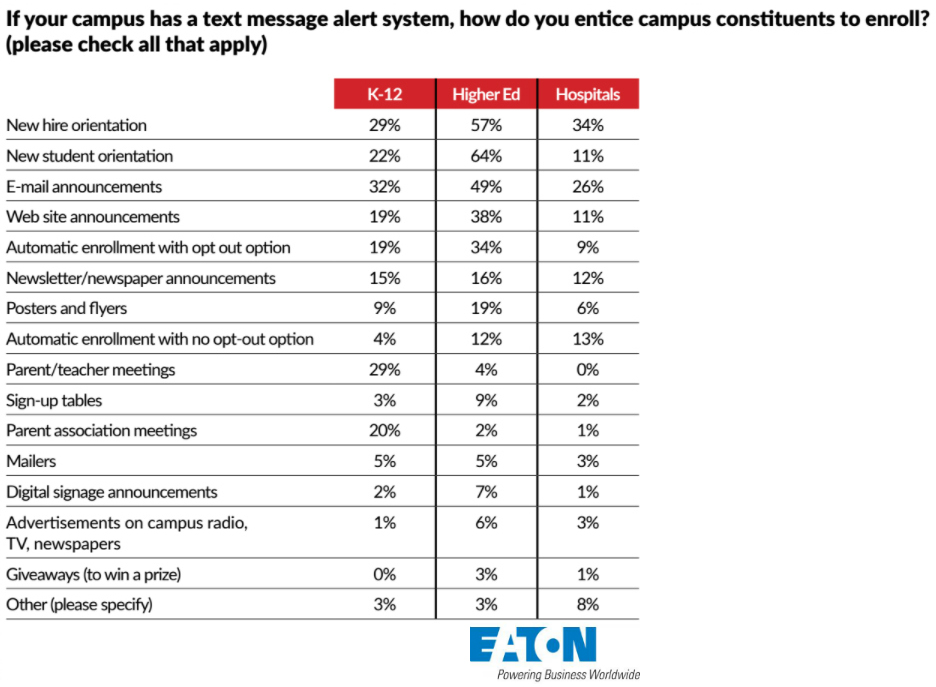 New hire orientations, new student orientations and email announcements are the most popular ways schools, universities and hospitals entice students, faculty, staff and clinicians to register for their text alert systems.
Colleges and universities that auto enroll with no opt-out option rose from 5% in 2014 to 12% now. Additionally, K-12 respondents are slightly more likely to use new hire orientation than three years ago.
Overall, however, it appears that campuses are making less of an effort to sign up campus constituents for text alerts services. Now only 34% of hospitals use new hire orientations. That's 14 percentage points less than in 2014.
The percent of K-12 respondents who use new- student orientations has also dropped 14 points, while institutions of higher ed have dropped 5%.
The use of email announcements has dropped by 16% in K-12 schools and 19% in hospitals. The use of website announcements has dropped as well compared to three years ago: 20% in K-12, 9% in higher education and 10% in healthcare.