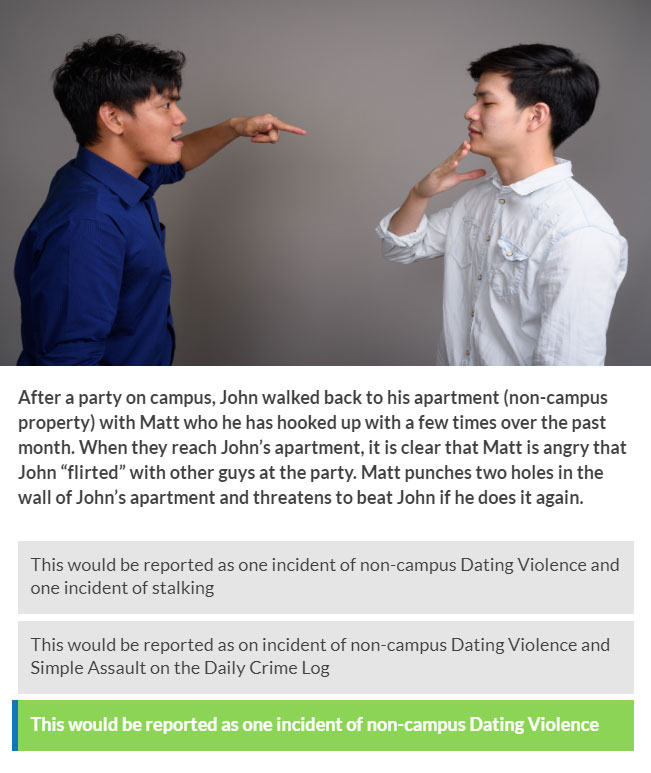 Dating violence is a pattern of assaultive and controlling behaviors that one person uses against another in order to gain or maintain power and control in the relationship. The abuser intentionally behaves in ways that cause fear, degradation or humiliation to control the other person. Forms of abuse can be physical, sexual, emotional or psychological.
Here's some more information on dating violence.
Click next slide for Question 7.