Check Out the 2021 Campus Safety Conference Agenda!
CSC Texas will be held July 21-23 in San Antonio, Texas.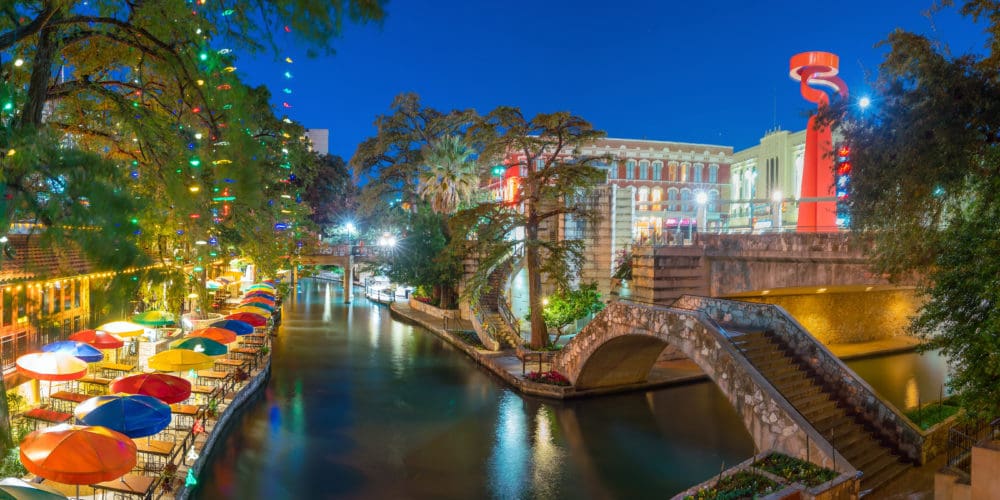 This summer's Campus Safety Conference Texas (CSC Texas) will be in-person and will offer important educational sessions, passionate speakers, fun networking opportunities, and the latest products and solutions.
The San Antonio Marriott Rivercenter will host CSC Texas on July 21-23. With help from our CSC Texas education sponsors — Trinity University and San Antonio Independent School District along with Northern Virginia Community College's Department of Public Safety, the University of Southern California's Department of Public Safety, and the Nevada University Police Services, Southern Command, Campus Safety magazine has developed a program offering a variety of K-12 and college security, emergency management, compliance and public safety topics.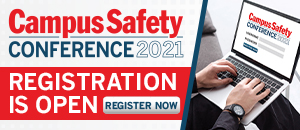 The industry's top vendors will be showcasing the latest campus security, law enforcement, and emergency management products and services. Special thanks to our keynote sponsor – Telecor, K-12 General Session sponsor – Motorola, registration sponsor – Centegix, and session sponsors Navigate360, Status Solutions, Siemens and Husch Blackwell.  For a complete list of all sponsors, click here.
Additionally, the Campus Safety Director of the Year Awards will be announced on July 21. The 2021 Campus Safety Director of the Year Awards recognize hospital, school or university campus police chiefs, directors of public safety and security, emergency managers and other administrators responsible for campus protection who have gone above and beyond the call of duty- demonstrating outstanding leadership skills, ingenuity, selflessness and overall achievement.
The following sessions will be offered at Campus Safety Conference Texas 2021:
Active Shooter: Preparedness and Prevention Strategies That Will Impact Response
Post-COVID Concerns: Threat Assessments, Domestic Violence and Suicidal Behavior
Looking Forward: How School District and Higher Education Campus Leaders Must Be Vigilant in Planning, Preparedness, Prevention and Response
I'll See You Tonight: K-12 Student/Parent Reunification
Fatal Friday Night Lights: A Case Study of Response and Recovery
A Unique Perspective on Active Shooters:  From Childhood Victim to Adult First Responder
6 Pillars of 21st Century Policing
Cultural Diversity, Stereotypes and Implicit Bias: Improve Training and Misunderstandings
Situational Awareness: Scenario Training and Development Assessment Exercises
Outreach Programs: Addressing Homelessness on an Urban Campus
Don't Go!: Strategies for Building an Environment to Keep Your Top Performers
Physical and Emotional Safety: Confronting the Next Normal
Improve Student Mental Health and Welfare: How Schools Can Leverage Technology to Help
Fall 2021 & Beyond: How Higher Education and K-12 Schools Can Continue Safely with Confidence
PASS Guidelines: Helping Administrators and Security Directors Effectively Evaluate and Prioritize Safety and Security Investments
After School Hours: Event Security and Emergency Preparedness
Breaking Down Clery Act Challenges
Campus Events and Protests: Creating Policies for Maintaining Safety, Security and University Support on Campus
Preventing School Shootings: How Behavioral Analysis and Assessment Can Prevent Tragedies
Use-of-Force Simulator Scenarios: Reacting to Split-second Situations and Managing the Message
Plus, now more than ever we need to carve out some time to connect with other and have some fun! We have carved out specific times for you to network with your colleagues during lunches, breaks, the vendor showcase, raffle giveaways and two cocktail receptions!
The Campus Safety team is committed to creating an event experience where our customers, partners, and employees can safely and effectively conduct business. View the complete health and safety guide.
To register for CSC Texas, to take advantage of team discounts or to obtain additional information on the event, visit CampusSafetyConference.com, call (855) 351-0927 or email [email protected]. We cannot wait to see you in San Antonio this summer!
Sponsorships are still available! To become a sponsor, click here.