New Indiana School Safety Program to Offer Free Handheld Metal Detectors
The new initiative, announced Monday, will offer one handheld metal detector for every 250 students enrolled at a public or charter school.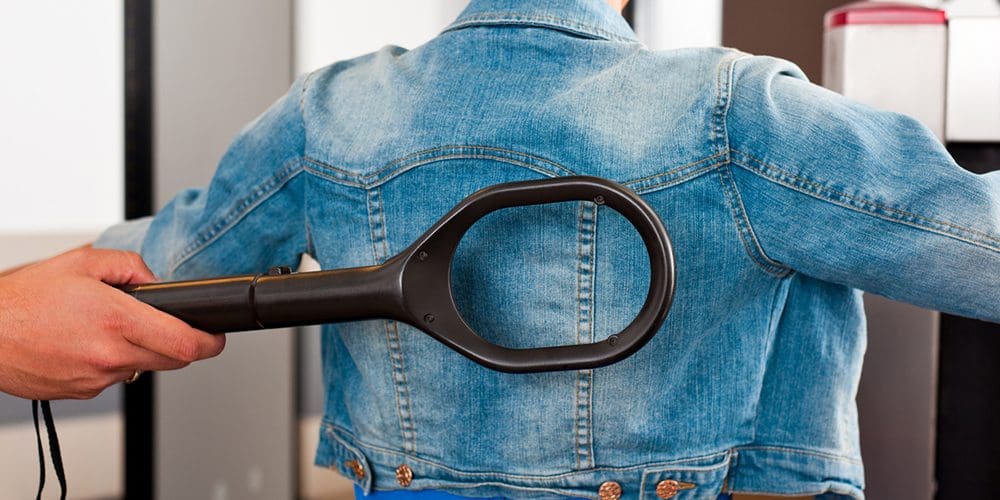 A new school safety initiative announced Monday will give Indiana schools access to handheld metal detectors free of charge.
Governor Eric Holcomb's office said the program will offer handheld metal detectors for all traditional public, charter and accredited non-public schools, reports The Indy Star.
"Controlling what comes into our school buildings is just one important part of keeping our schools safe, and our efforts to assist school corporations must be ongoing and evolving," Holcomb said in a news release. "Local officials are best positioned to determine their school safety needs and the measures that make sense for their students and communities, and — for many — these handheld metal detectors could make a substantial difference."
One device will be given for every 250 students enrolled and are expected to be delivered by mid-August, shortly after most districts start the new school year.
The announcement of the new program comes just six weeks after an Indiana student opened fire at Noblesville West Middle School, injuring one 13-year-old student and a teacher.
The injured student continues to recover from multiple serious injuries sustained after she was shot seven times.
The injured teacher, Jason Seaman, was shot in the abdomen, hip and forearm after he ran at the student, swatted the gun out of his hand and tackled him to the ground.
Some Noblesville parents have said they are unsure about the efficiency of the handheld detectors.
"I'm half glad that they're doing something about it, but on the other hand I'm wanting to know if we could be spending on something more thorough, a little more consistent and provide better safety," said parent Joanna Schutte.
Others have said handheld metal detectors are a solid alternative to installing metal detectors that are costly and create logistical challenges like getting hundreds of students through school entrances in the morning.
Indiana Invests Additional $5 Million in School Safety Grant Program
The Indiana State Police and Department of Administration (IDOA) will coordinate the program, according to Fox 59. Schools can submit requests for the metal detectors on the IDOA's website.
Since the Feb. 14 shooting at Marjory Stoneman Douglas High School, Indiana has continuously evaluated its policies and practices surrounding school safety.
In May, Indiana lawmakers approved a request from Holcomb to add an additional $5 million to the Indiana Secure School Safety grant program.
The program now consists of $15 million that can be used for school safety improvements such as school resource officers, safety equipment and threat assessment. The Indiana Department of Homeland Security has received 390 applications for grant money.
Additionally, $1 million has been dedicated to supporting a full audit of school safety plans around the state. The school safety task force convened by Holcomb is due to report its findings prior to the 2019 legislative session.
Following the shooting, Noblesville Middle School also outlined planned security changes of its own, including the placement of a trained police officer in every school and the removal of all portable classrooms.
"We are pleased that we are able to address community concerns by eliminating portable classrooms and adding safety enhancements to our already comprehensive list of safety measures," said Superintendent Dr. Beth Niedermeyer.
Niedermeyer also emphasized the importance of additional mental health resources to help identify troubled children.
"I think having the kids feel valued, respected and that we recognize any warning signs early on for students, we can get the supports in place for them and help their families as well," she said. "That all is involved when you think of safety for kids."