5 Shot Outside High School Football Game at Ladd-Peebles Stadium
This is the second shooting in just over two years during a high school football game at Ladd-Peebles Stadium in Mobile, Alabama.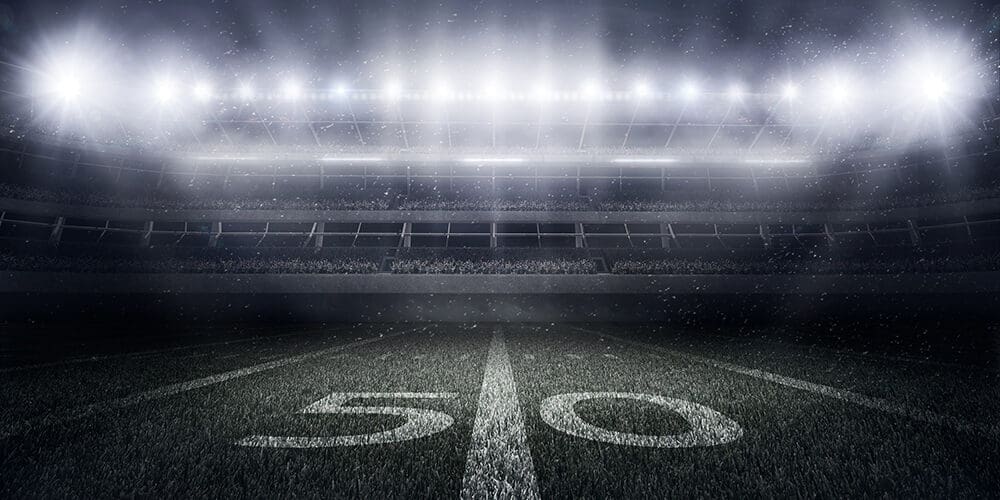 MOBILE, Ala. — Five people were shot Friday night at a Mobile sports complex where two local high school football teams were playing.
Mobile Police Chief Paul Prine said five people, including two juveniles, were hurt in the shooting outside Ladd-Peebles Sports and Entertainment Complex, reports CNN. All were taken to nearby hospitals where one victim is listed in critical condition.
Suspect Jai Scott, 20, was arrested Saturday and booked at the Mobile County Metro Jail on five counts of attempted murder. Police said they are still looking for two other persons of interest.
The shooting happened during the fourth quarter of a football game between Williamson High School and Vigor High School, both of which are part of Mobile County Public Schools (MCPS). The game was called off following the incident.
Officers discovered four shell casings in the area and said there may have been up to seven shots fired.
"The shots were fired on the west ramp. It was not shot in the arena or in the football area where the stands were at, but it was here on the exit ramp coming out of the stadium," said Prine.
Christopher Dunn, a 17-year-old senior at Williamson High School, was shot once, and his friend, 18-year-old Jakobe Morgan, was shot five times, according to Fox 10.
Morgan's mother, Gwendolyn Crawford, said one of the bullets hit his spine and is affecting his feeling on his left side. He was also shot in the chin and another bullet went through his back and pierced his kidney, she said.
Dunn's mother, Brenda Rogers, said her son endured six hours of surgery where he had part of his colon removed and his appendix taken out. She said he also suffered a fractured spine.
There was another shooting at the stadium two years ago during a football game between Williamson High School and LeFlore High School. Nine people were shot during the incident with victims ranging in age from 15- to 18-years old.
MCPS increased security measures at the 40,000 seat stadium following that shooting, reports AL.com. New security measures included wearing clothes that couldn't be identified as gang-related, showing students IDs before entering the game, requiring students to stay in their designated home or away sections during the entire game, and added security to monitor the field house, sidelines, entrance gate and concession stands at all times.
Metal detectors were also installed at the stadium and are manned by armed police officers alongside a school administrator or designated school official, according to NBC 15.
In May, the Mobile County Board of School Commissioners approved a plan to build new stadiums at five of its schools, which would leave Murphy High School as the only high school in the district to continue using Ladd-Peebles.