Webcasts
Beyond Threat Assessment: Managing Threats with Appropriate Follow-up, Monitoring & Training
This discussion will help participants analyze, understand, and assess their own program effectiveness.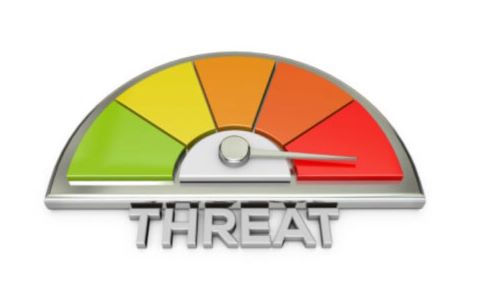 This webinar will explore steps in the process of sound threat assessment and management programs from initial development, alignment of initiatives, the efficacy of measurement mechanisms to monitoring and oversight.
Each presenter's public and private sector experiences will add perspective on the success and failures of this process.
This discussion will help participants analyze, understand, and assess their own program effectiveness.


Moderator: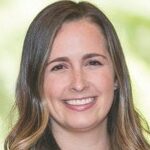 Amy Rock
Senior Editor
Campus Safety
Speakers:

John F. Muffler, MS, CTM
Senior Advisor
MOSAIC Threat Assessment Systems
John Muffler, MS, CTM, Principal of Aequitas Global Security, LLC, held several leadership positions for the U.S. Marshals Service receiving numerous letters of commendations for exemplary service on the Violent Crimes Fugitive Task Force, federal judges and U.S. Supreme Court Justices under threat, program witnesses in Witness Protection, and the assessment of security measures and countermeasures in post-conflict Nations. At the time of his retirement, he led the National Center for Judicial Security. As the Senior Advisor, MOSAIC Threat Assessment Systems, for Gavin de Becker & Associates he assists in the development and execution of threat assessment programs for public figures, schools, workplaces, and victims of domestic violence. A global keynote speaker on protective intelligence and protective operations, he assesses risk for clients around the world providing pragmatic solutions to high stakes matters.
John has been published dozens of times in legal and law enforcement magazines on targeted violence and threat assessment and was an executive producer for the Telly Award-winning workplace safety video series, Project 365. He is certified in threat management through the Association of Threat Assessment Professionals, serves on an Executive Board for the International Association of Chiefs of Police, is a member of ASIS International, the National Sheriffs' Association, the Society for Human Resource Management, and was accepted into the Department of State's Fulbright Specialist Program. An alum of Naval Postgraduate School's Executive Leaders Program, he serves on the faculty of national professional organizations and has been interviewed by numerous national and local news outlets such as CNN, SiriusXM, 60 Minutes, Inside Edition, Law360, and many others on personal security and threat assessment. He can be reached at either jmuffler@gdba.com or jmuffler.aequitas@gmail.com.
Bruno Dias, MA, MS, CTM, PCI
Director of Safety, Security, and Threat Management
Mansfield ISD 
Bruno Dias is the Director of Safety, Security, and Threat Management for Mansfield ISD. He is responsible for directing threat assessment & management, security & safety systems, and emergency management initiatives for a school district with 35,500 students and 4,600 staff members. Bruno is an ATAP Certified Threat Manager, K-12 specialist, and board member for the ATAP Texas Chapter. He is also a Department of Homeland Security National Threat Evaluation and Reporting (NTER) Program Master Trainer and is a member of the ASIS National School Safety Council. Bruno is a graduate of the FBI National Academy, and he holds B.S. and M.S. degrees in criminal justice. In 2020, Bruno was sponsored by the Department of Homeland Security to attend the prestigious Naval Postgraduate School, where he obtained an M.A. in Homeland Defense and Security. Before joining the public education sector, Bruno managed corporate security investigations for a Fortune 10 company in the U.S. and Canada. He retired from law enforcement at the rank of Commander, where he worked various assignments, including serving as a HIDTA Major Crimes Task Force Commander and Regional SWAT Commander.
This Campus Safety Webinar is sponsored by:

If you appreciated this webcast and want to receive more valuable industry content like this, click here to sign up for our FREE digital newsletters!