The U.S School Shooting Statistics Everyone Should Know
As the school shooting epidemic becomes more of a danger in our country, are you aware of these important school shooting statistics?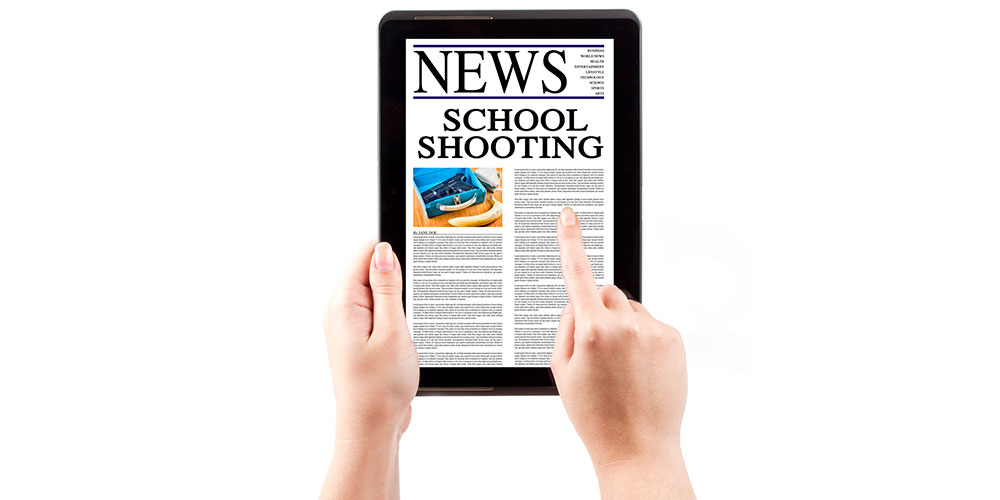 Although some experts have argued there's been too much focus on school shootings compared to other campus emergencies, that focus has resulted in a mass collection and analysis of school shooting statistics that provide valuable insights about the nature of the school shooting threat.
These efforts, taken by multiple organizations, have resulted in several valuable reports that provide a comprehensive— if somewhat overwhelming— look at school shooting data of the past. School officials and first responders should familiarize themselves with these statistics even as they maintain an all-hazards approach to emergency planning.
By now nearly all schools have planned their response to school shootings: In 2016, the CDC found nearly 90 percent of public schools had a written plan for responding to school shootings, and 70 percent of those schools had drilled students on the plan.
This is for good reason: Shootings are among the most deadly types of emergencies a school may face, and one recent study even found that school shootings are increasing on college campuses.
Our goal by providing this in-depth look at school shooting statistics is for readers to understand this threat more completely so they can take a data-driven approach to emergency planning.
Putting School Shootings Into Context
First, let's compare the prevalence of school shootings to school violence overall. Fortunately, the National Center for Juvenile Justice (or NCJJ) found the rate of violent crime in schools dropped significantly over a recent 18-year stretch ending in 2010:
Still, school violence remains a real problem: More than 750,000 incidents of violent crime took place in U.S. schools during the 2013-2014 school year, according to the government-sponsored report Indicators of School Crime and Safety: 2015.
Fortunately, the chances a student will be killed at school are far lower than the chances they'll experience school violence.
A 2004 Secret Service report dubbed the Safe Schools Initiative put the odds of a high school student getting into a fight at school at 1 in 7.
Meanwhile, the aforementioned 2015 report counted just 31 homicides of students aged 5-18 that occurred at school or while traveling to or from school between July of 2012 and June of 2013. That puts the likelihood a student will be killed at school at less than one in a million!
31 responses to "The U.S School Shooting Statistics Everyone Should Know"