Free Resources for Conducting a Security and Vulnerability Assessment
A school security expert discusses resources offered by government agencies to help K-12 and higher ed campuses with security and vulnerability assessments.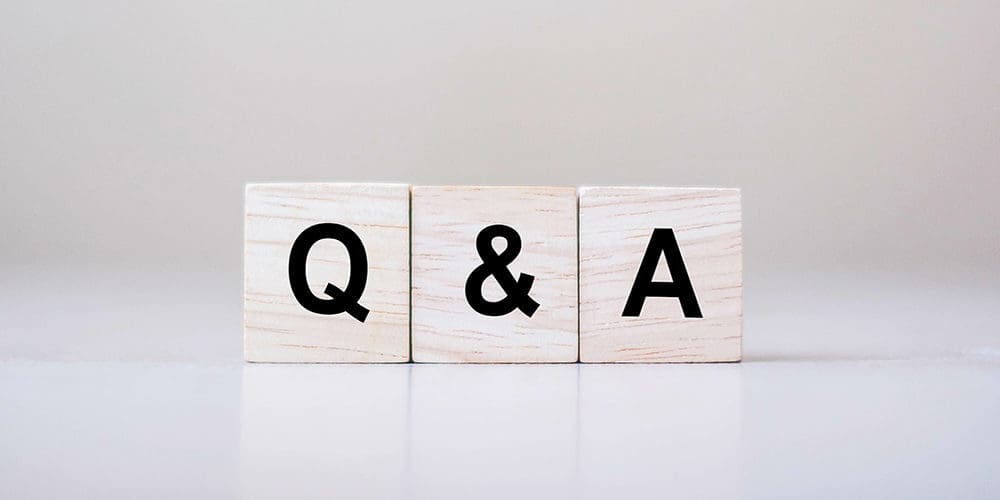 Photos and Videos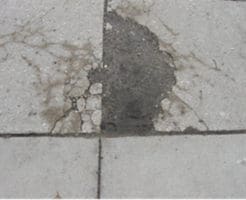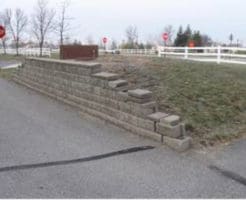 View Slideshow
For K-12 schools and colleges, regularly assessing and updating emergency plans is essential to keeping campuses safe. This is where a Security and Vulnerability Assessment (SVA) comes into play.
A comprehensive SVA is an ongoing process that provides a clear picture of a campus' overall security and emergency preparedness program. Conducting an SVA allows campuses to find areas of liabilities they didn't know existed, develop strategies for prevention and mitigation, and learn how to recover from manmade or natural events.
"The SVA for each school includes a systematic, physical examination of the interior of the building, the perimeter/parking lots and the surrounding area," Gary Sigrist, CEO and president of Safeguard Risk Solutions and a retired school district safety director, said during a Campus Safety webinar last month. "The SVA includes a full inspection of operational systems and interviews with key district/school leaders to gather valuable information on the security and fire & life safety systems within the complex."
During the webinar, Sigrist discussed how to conduct an SVA with the help of first responders and free resources from government agencies, namely SITE ASSESS, a mobile application for education agencies provided by the Readiness and Emergency Management for Schools (REMS) Technical Assistance (TA) Center.
The free application allows personnel to walk around campus buildings and grounds and examine their safety, security, accessibility, and emergency preparedness, according to the website. It generates a customized to-do list that may be used in the short term and long term to address facility improvements, prompts teams to share pertinent information with first responders, and contains relevant resources on several education facility and preparedness topics.
Based on the questions submitted by participants throughout last month's webinar, many campus safety and security professionals are interested in conducting SVAs or are already doing so but are struggling with the process one way or another. Below, we are sharing some of Gary's most helpful and informative responses which he took the time to put together in the days following the webinar.
In case you missed the free webinar or if you'd like to watch it again, it is archived here.
Q: How do we get people interested enough to back us on doing these types of assessments when we do not have enough money to get the manpower to do it?
A: SITE ASSESS from REMS TA Center removes the burden of an outside consultant. Manpower can be another barrier. Do not approach this from a school safety issue — approach this as a risk management issue. How do we prevent bad things from happening? How do we reduce our liabilities and prevent lawsuits and negative media attention? How can we identify areas of concern so we can develop a long-term budget to address those concerns?
Q: How do you overcome criticism of your findings? For example, the administration thinks you're overzealous.
A: This is where SITE ASSESS comes in handy. I am fortunate enough that I have a lot of training and experience. With SITE ASSESS, it becomes your subject matter expert (SME). Your recommendations will be based on the U.S. Department of Education's best practices.
Q: Is there a good software program available for the SVA final report creation?
A: The SITE ASSESS report does come out as a PDF. It saves a lot of time compared to how I did it in the old days by using copy/paste into a Word document.
Q: New Jersey has just mandated that we use REMS Site Assess tool. What are your thoughts?
A: I wish all states would follow suit. In the United States, there is a national standard for fire safety with the National Fire Protection Association (NFPA). What we lack in this country is a national standard for school/college safety.
Q: Any recommendations on Crime Prevention Through Environmental Design (CPTED) training or resources with limited budgets?
A: See if there are any colleagues that work for a neighboring school or college who has the expertise. You can always check with your county or state EMA, but I always had to pay for my training. I hated having to spend the money, but it was worth the time and the money.
Q: Is there a tool you recommend for the healthcare industry for an internal SVA?
A: Although SITE ASSESS was designed for K-12 and higher ed, it could also be used with slight modifications for a healthcare setting. For example, a healthcare setting would not have a student drop-off zone.
Q: Is there any training you would recommend to learn more about identifying safety concerns?
A: Make sure you subscribe to Campus Safety magazine. I constantly use the search feature on their website when doing research. The REMS TA Center offers additional free training as well and I am a huge fan of the Texas State University School Safety Center.
If there isn't a network for you to join in your area, start your own. I learned the most from colleagues I met with on a regular basis or I could call if I needed to bounce an idea off someone. I miss face-to-face training, but the pandemic has shown us we can still get great information through webinars and virtual conferences. The one thing that can never be replaced from a face-to-face conference is learning from the person sitting beside you who is in the same position as you and who faces the same issues.
Q: Do you recommend using FEMA's Emergency Operations Plans (EOP) assist program or other sources? In California, we must have a Comprehensive School Safety Plan (CSSP) submitted by March 1 each year. Anything similar in your area mandated?
A: Most states now require a Multi-Hazard EOP. I recommend EOP Assist from the REMS TA Center. There are two models I know of that are currently in use. The first is the school/district downloads the EOP Assist to their servers and schools/buildings access the plans when making updates. In the other model, a state will download the EOP Assist on their servers and schools and districts will access the plans on the state's server. One advantage of this model is schools can log all their drills and exercises required in their state.
Q: For students or individuals who are new to the field, what type of training should they have or courses they should take and how to get their foot in the door?
A: Free training is available through FEMA's Emergency Management Institute. Check with your county or state EMA. One of my best classes was from the Ohio EMA on tornado safety. I also took a Bomb Making Awareness Program (BMAP) that helped when we were writing our bomb threat protocols. See if your county EMA has a Community Emergency Response Team (CERT). Take every training class, webinar, and seminar available. Look for intern opportunities.
Q: Can you identify which SVA steps should be completed in which order or could be done simultaneously?
A: Everyone has their own methodology, but I always tried to follow the same format every time. SVAs should always be scheduled so key personnel knows we are coming. I would get to the school before the custodian arrived. I would follow him around during his building opening procedures. We would go to all the wet rooms, storage areas, servers, basements, and areas that should normally be locked during the day. I would then go to visit the kitchen. I would check hallways and restrooms before students arrived.
Next, I would observe the students coming to school, looking at everything from traffic flow to bus movement. Once the students were in the building, I would work the outside of the building. I would move inside and begin going into classrooms. It is important that teachers know you will be popping in their rooms. I check out the library. I would go to the office and talk to the secretary, then to the clinic to speak with the nurse, and then finish with my interview with the principal. If you look at the files of my photographs in my presentation, all my buildings follow that order because that is what works for me.
Q: Here in Hawaii, many of our campuses are not fully fenced and those that are have multiple gates. Is this okay or should everyone arrive and leave through one campus entry/exit point?
A: You asked one question, but I am going to answer two. You do not always need fences for access control. A tree line or a hedgerow can establish a natural boundary around the school. Although vegetation would not prevent access to the property, defining the property line removes the excuse to say they did not know where the school property started if someone is caught trespassing. For the question you asked, the fewer entrances to the school property through gates, the fewer staff you need to monitor access. If you have the staffing, I would want as many gates open at the end of the day as possible.
Q: How to handle college/university visitors on open campuses? What are options? Best practices?
A: Sadly, we are at a point in time where we need to consider students on our campuses and staff to wear ID cards. I do not think we need to close the green spaces on our campuses, but access to all buildings should be controlled. RFID ID cards can be used to open doors and keep track of who is in our buildings. Signage will be needed at all entrances, like what we have in the K-12 settings that state unauthorized entry may result in criminal charges.
Q: How do you address barricade devices when you come across them on classroom doors?
A: In Ohio, this is allowable if local authorities sign off on the devices. I am opposed to them because they violate fire code and the Americans with Disabilities Act (ADA). As a law enforcement officer who trains other LEOS in active shooter response, I believe they will delay getting help to the injured in a room. As first responders across the country implement Rescue Task Force (RTF) in their response protocols, fewer fire marshals will sign off on these devices.
Q: Are you aware of any special protective coverings for fire extinguishers to prevent unauthorized usage?
A: Unfortunately, there are not many options because there must be easy access to fire extinguishers. If during your SVA you identify where and when the unauthorized use is happening, you can have staff be in the area when the event is happening or add security cameras to identify the offenders.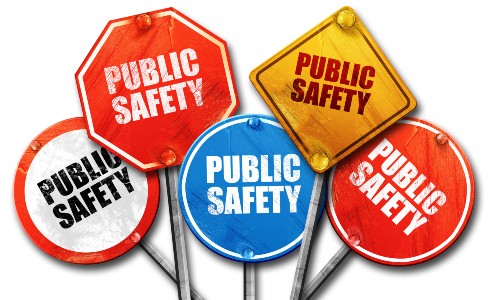 Leading in Turbulent Times: Effective Campus Public Safety Leadership for the 21st Century
This new webcast will discuss how campus public safety leaders can effectively incorporate Clery Act, Title IX, customer service, "helicopter" parents, emergency notification, town-gown relationships, brand management, Greek Life, student recruitment, faculty, and more into their roles and develop the necessary skills to successfully lead their departments. Register today to attend this free webcast!