2 School Bus Drivers Charged with DUIs in N.D. and N.J.
A North Dakota bus driver has been charged with drinking and driving while a New Jersey bus driver crashed following an overdose.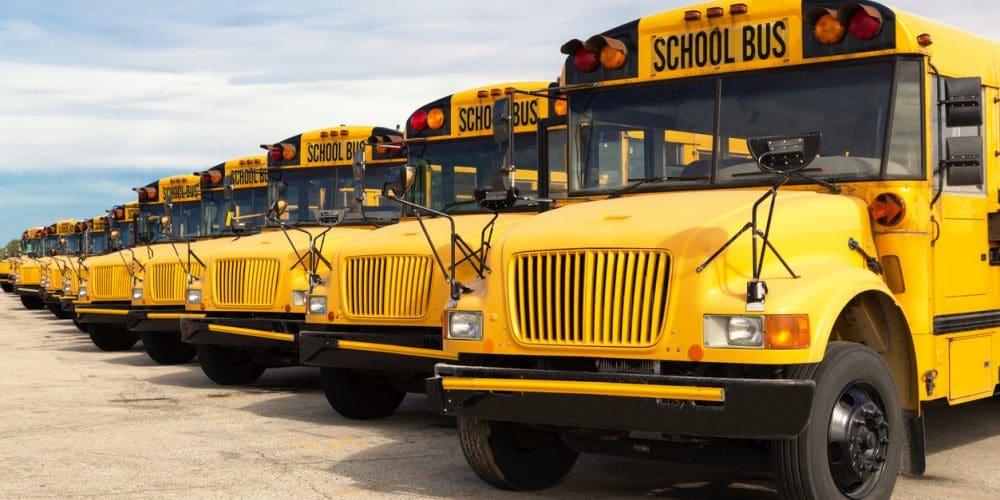 Two school bus drivers, one in Fargo, N.D. and the other in Newark, N.J., were charged this week for driving under the influence with students on board.
North Dakota Bus Driver Had a BAC of .12
Bruce Arnold Tweed is being charged with a DUI after another driver noticed a bus full of students swerving on the road Monday afternoon, reports KVRR.
Tweed, 71, had a blood alcohol content of .12 percent and was arrested.
"The police responded and followed the bus into the Shanley [High School] parking lot. It was at that point after the students were let off the bus that the police determined he was driving the bus under the influence," said Paul Braun, Director of Communications for the Diocese of Fargo.
Tweed, who has been driving for Valley Bus for the last 10 years, has a DWI conviction from 2002. Ryan McLaughlin, the General Manager of Valley Bus, says despite this fact, his process for clearing drivers is thorough.
"We do background checks on their driving and criminal and other records. They're pretty substantial but obviously not perfect or this wouldn't have happened," McLaughlin said.
Valley Bus administers random drug and alcohol tests on its drivers and if a driver is charged with a DUI they are immediately suspended.
Tweed was tested on January 25 and his results came back clean.
McLaughlin says this is the first time one of his drivers has been charged with a DUI while driving kids.
Since Monday, Valley Bus and the Diocese of Fargo have been working together.
"We are going to continue contracting with Valley Bus. We have done so for many years, but we are working very closely with them to ensure the safety of students, and we want to let parents know that is our number one priority," Braun said.
If convicted, Tweed will no longer drive for Valley Bus, McLaughlin said.
Newark Bus Driver Overdoses with Students on Board
A school bus driver in Newark was arrested after overdosing on opioids and crashing into a tree on Wednesday.
The driver, Lisa Byrd, was revived by first responders with Narcan, an opioid reversal drug, reports CNN.
Of the dozen five to 13-year-old students on board at the time, none were injured, Newark police said.
Byrd, 57, is now facing 12 charges of endangering the welfare of a child, driving while impaired and possession of drug paraphernalia.
"Endangering the lives of Newark children is something we will not tolerate," said Newark Mayor Ras J. Baraka in a statement. "We are grateful that none of the students were injured and that no other residents were harmed due to this incident."
In December, the Governor of New Jersey, Phil Murphy, signed a package of school bus safety bills. The goal of the bills was to raise safety standards for school buses and operators.
He also recently invested $1.4 million into efforts to stop the opioid crisis in the state, reports TAP into Bloomfield.
The funding will go into new addiction treatment programs, intensive support for addicts and alternatives to opioids for pain management for adults.