New Jersey Adopts New School Bus Safety Laws
Gov. Phil Murphy signed a series of bills to improve school bus safety and school bus drivers after a deadly crash earlier this year.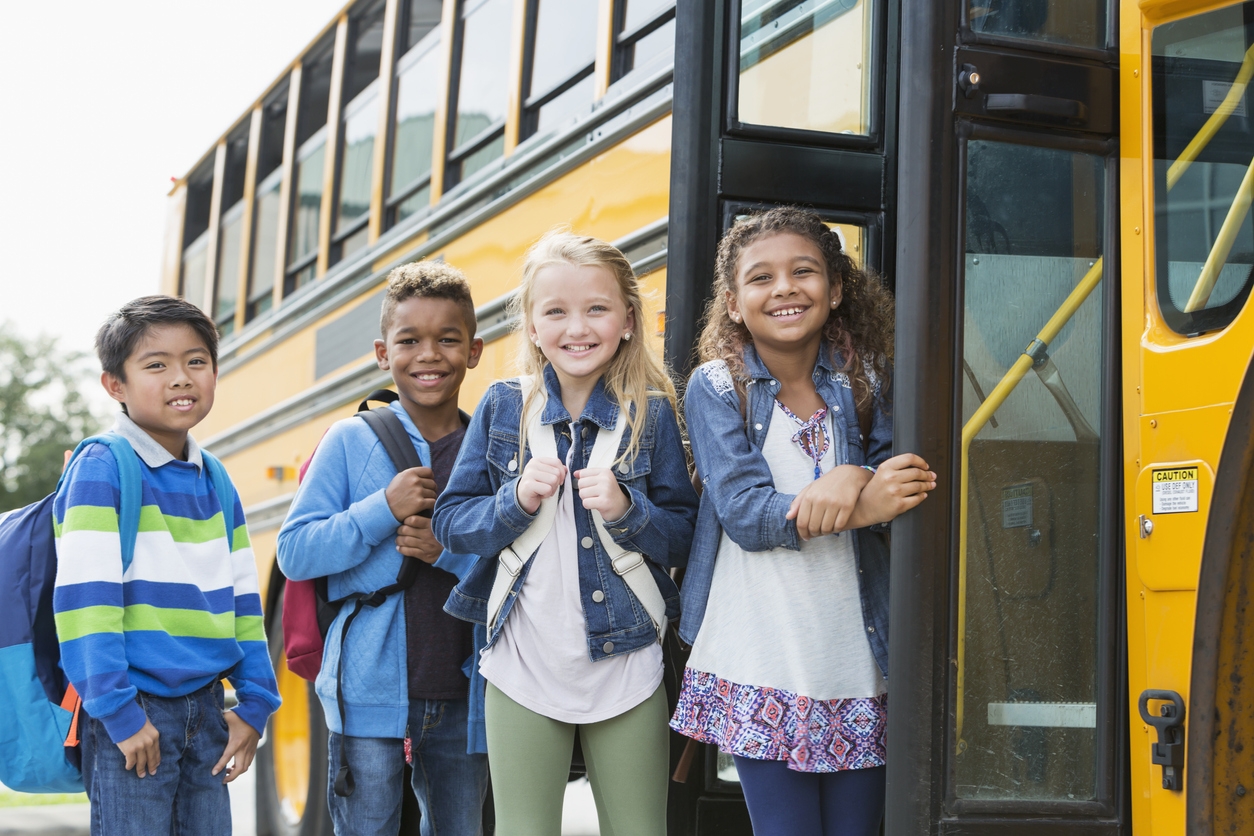 Governor Phil Murphy signed a package of school bus safety bills into law this week. The goal of the bills is to raise safety standards for school buses and school bus operators in New Jersey.
The new law comes just seven months after the Paramus school bus made an illegal U-turn before colliding with a dump truck. A student and teacher were killed and 43 others were hospitalized. The 77-year-old bus driver was charged with two counts of vehicular homicide.
"After the tragic school bus accident in Paramus earlier this year, it became clearer than ever that we must act to protect our children and educators through common sense school bus safety reforms," said Governor Murphy. "Thanks to our actions in partnership with the Legislature, parents will be able to send their children to school knowing that school buses and school bus drivers are being held to extremely high standards designed to ensure the safety of students."
The legislation signed by Governor Murphy today enshrines in law the following requirements:
A4339 (Swain, Tully, Benson, Jones/Diegnan, Lagana) requires school bus operations in the State to comply with federal regulations concerning safety, noise emissions, insurance, and drug testing, among other areas.
A4345 (Tully, Swain, Benson, Jones/Diegnan, Holzapfel) requires all permanent and substitute school bus drivers and aides to undergo safety education programs twice every year.
S2848 (Diegnan, Lagana/Tully, Swain, Benson, Jones) requires holders of a bus driver license to submit a medical report by a certified medical examiner. It also requires bus drivers over age 70 to submit proof of physical fitness every year, and those over age 75 to submit this proof every six months.
S2850 (Lagana, Diegnan/Swain, Jones, Tully, Benson) requires that when the Department of Education notifies a board of education or a school bus contractor that a school bus driver has had their bus driver license suspended or revoked, the board of education or school bus contractor must verify to DOE that the driver in question no longer operates a bus for them.
Senator Diegnan says the bills will focus on school bus operations and drivers will be required to comply with both state and federal regulations. This will force bus drivers to be knowledgeable on how to properly execute procedures in the event of an accident.
"These crucial pieces of legislation ensure that drivers and aides have proper annual safety training, regular medical screenings to ensure physical fitness and that unsafe bus drivers are immediately taken off the road to protect our children," said Assemblyman Chris Tully.
"This terrible tragedy for our community occurred a week before Assemblyman Tully and I were sworn in, and we have made school bus safety our top priority because no parent should ever fear for their child when dropping them off at school," said Assemblywoman Lisa Swain. "[The bill] should help parents and students feel safer about riding the school bus."
Read More Articles Like This… With A FREE Subscription
Campus Safety magazine is another great resource for public safety, security and emergency management professionals. It covers all aspects of campus safety, including access control, video surveillance, mass notification and security staff practices. Whether you work in K-12, higher ed, a hospital or corporation, Campus Safety magazine is here to help you do your job better!
Get your free subscription today!