Retired Secret Service Agent Warned Parkland Admins of Vulnerabilities
The former agent did a dramatic walk-through of Marjory Stoneman Douglas last December and made several security recommendations, but says admins did not follow up with him.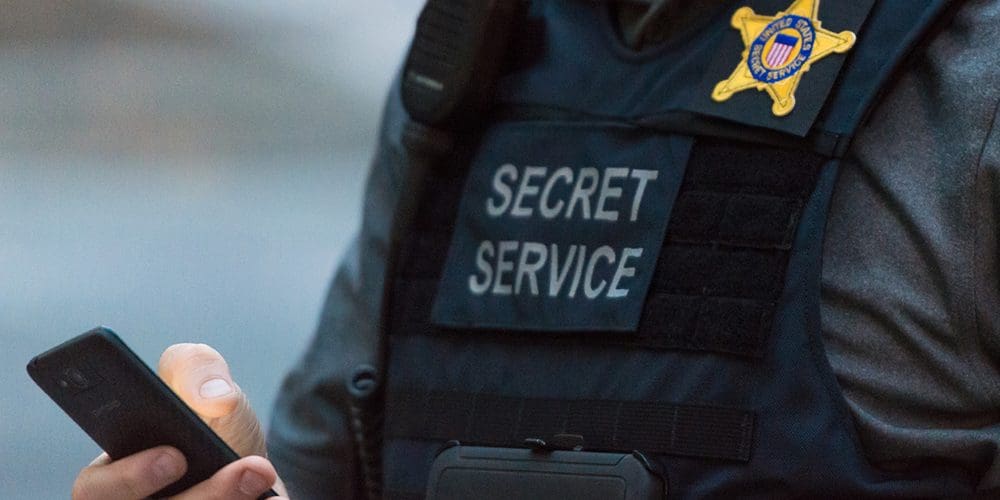 A retired Secret Service agent warned administrators at Marjory Stoneman Douglas that the school could be vulnerable to a shooting two months before a gunman shot and killed 17 people.
Steve Wexler was asked to conduct a site survey of the school's security in December and did so alongside an assistant principal, according to a report from The Sun-Sentinel.
On Dec. 13, Wexler arrived early to his meeting with a printed out floor plan, bell schedule and an aerial map of the large campus. He drove through an open gate and sat in the visitor's lot for 20 minutes where he was never approached by campus security. He then called Assistant Principal Winfred Porter to his truck and asked if he would follow him for a demonstration before their scheduled meeting.
Next, Wexler drove into the bus loop through an unlocked gate and recalled asking himself "why the heck was it unlocked" at midday. The schools' policy requires gates to be locked during the day.
With Porter observing from a distance, Wexler then entered the school's breezeway and continued through an open door to the administration building, all while surrounded by students and staff and never approached.
Wexler came prepared with Post-it notes that he had written numbers one through 20 on and handed the first Post-it to Assistant Principal Denise Reed. He said she was the first "victim" who could have been shot or injured by an intruder.
He put all 20 Post-it notes in different areas of the school, including on desks and doorknobs to unlocked classrooms, before reaching the office of Deputy Scot Peterson, the school resource officer. Wexler said Peterson, who has been widely criticized for not entering the school as the gunman opened fire, had his back turned to the door as he worked on his computer.
After his demonstration, he met with four staff members, including the two assistant principals, school security specialist Kelvin Greenleaf and social studies teacher Sandra Davis who was the staff member who asked him to survey the campus' security. The five discussed his findings and recommendations for an hour and a half, according to Wexler.
"I said, 'This stuff is blatantly obvious. You've got to fix this,'" he recalled of the meeting.
Wexler said he never heard back from the district after he presented his findings.
School district spokeswoman Tracy Clark confirmed "a school administrator did discuss security recommendations from an individual last year," but would not disclose details since they involve school safety.
Retired Secret Service Agent Gave School Security Recommendations, Never Heard Back
Wexler's recommendations for the school included gates be locked, students wear identification badges and active-shooter drills become routine. He said some students told him they had not been involved in drills that school year.
Wexler also recommended that any adult should be able to declare a Code Red to lock down the school. At the time, Wexler said he was told the process for the school was that an assistant principal notifies the principal of suspicious activity and then the principal makes the final call.
"That's a problem," he said he told the staff. "This stuff happens fast. This playing telephone is no good. By that time we could sit down and have breakfast."
Last week, it was discovered that a volunteer security monitor at Stoneman Douglas, who was also a coach at the school, failed to issue a Code Red after he heard the first gunshots.
Additionally, Wexler recommended that the school doesn't immediately evacuate students for a fire alarm without confirming there's a fire.
During the Feb. 14 shooting, the gunfire set off the smoke alarm and students fled into the halls, which Wexler said can be a tactic of a shooter.
"We learned that from Columbine. We know the first thing is a distraction. You don't run out anymore. You shelter in place. You need to confirm that is why the alarm went off," he said.
Wexler said the only suggestion he made that was implemented prior to the shooting was that campus security staff began to patrol the front parking lot where he sat for 20 minutes.
Pinellas County Sheriff Bob Gualtieri, who is head of a state commission that is currently reviewing the shooting per order of Florida Governor Rick Scott, said he is aware of Wexler and wants to speak with him as the commission lines up interviews, reports Daily Mail.
Wexler, who retired from the Secret Service in 2014 after 27 years, regularly spoke to classes at the school about law enforcement. Both of his children graduated from Stoneman Douglas.
One response to "Retired Secret Service Agent Warned Parkland Admins of Vulnerabilities"