Stoneman Douglas Resource Officer Didn't Enter School During Shooting
Scot Peterson had worked for the Broward Sheriff's Office since July 1985 and was hired as the school resource officer in 2009.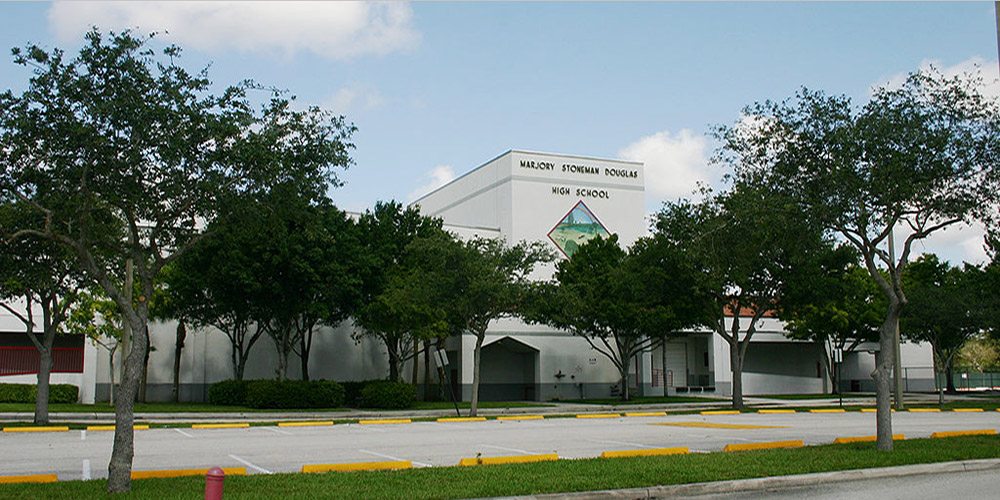 The armed resource officer assigned to Marjory Stoneman Douglas High School has resigned after video shows he did not enter the building after the gunman opened firing, killing 17 people.
Surveillance video shows 54-year-old Scot Peterson outside of the building "for upwards of four minutes" while students and faculty were gunned down, according to Broward County Sheriff Scott Israel.
"What I saw was a deputy arrive … take up a position and he never went in," the sheriff said at a news conference. "There are no words. I mean, these families lost their children. We lost coaches."
Peterson had originally been suspended without pay on Thursday but announced his resignation and retirement the same day at 12:37 p.m., reports The Sun Sentinel.
"I'm in shock and I'm outraged to no end that he could have made a difference in all this," Broward Schools Superintendent Robert Runcie said Thursday. "It's really disturbing that we had a law enforcement individual there specifically for this reason, and he did not engage. He did not do his job. It's one of the most unbelievable things I've ever heard."
Peterson worked for more than 30 years in law enforcement, starting with the Broward Sheriff's Office in July 1985. He had been a resource officer at Stoneman Douglas since 2009.
Peterson was the subject of two internal investigations during his career, neither of which resulted in significant discipline.
In a review period ranging from February 2016 to February 2017, an evaluator concluded Peterson met or exceeded the expectations of his superiors.
"Deputy Peterson is trusted as the School Resource Officer at Marjory Stoneman Douglas High School in Parkland," wrote the evaluator, who was a sergeant. "He values his position and takes pride in protecting the students, faculty and staff at his school. Deputy Peterson is dependable and reliable and handles issues that arise with tact and solid judgment. He is a positive influence on the students and they respect and appreciate his position."
Felicia Burgin, a ninth-grade English teacher at Stoneman Douglas, came to Peterson's defense on Thursday, arguing that the officer could not have stopped the shooter, who was armed with an assault rifle.
"There is no one that is going to tell you a negative thing about Deputy Peterson," said Burgin. "He was an Eagle and he was committed to our school. I don't know what he could have done other than literally died."
Brandon Huff, a senior at the school, says he saw Peterson standing outside the building and talking on his radio during the shooting.
"Two coaches went in and were shielding kids and throwing themselves in front of bullets and he did nothing," said Huff.
Two additional deputies, Edward Eason and Guntis Treijs, are under investigation for how they handled potential warnings about the gunman's concerning behavior, including one from November in which a caller said he "could be a school shooter in the making" and "was collecting guns and knives." A deputy followed up with the caller but did not create a report documenting it.
Eason started with the agency in 2000 and Treijs started in 2002. Both will be paid during the investigation but have been placed on a restricted assignment.
Broward County Sheriff's Office records indicate the agency received more than 20 calls involving the gunman and his brother. Peterson was allegedly made aware of two of the calls, including the November one, reports CBS News. Peterson was also informed that the gunman had ingested gasoline in an attempt to commit suicide.
When asked what Peterson should have done differently, Israel said he should have "went in, addressed the killer, killed the killer."