Prepare to Be Impressed: 2019 Director of the Year Finalists Shine Brighter than Ever
Congratulations to the much-deserving group of campus security, law enforcement and emergency management professionals who are this year's Director of the Year finalists.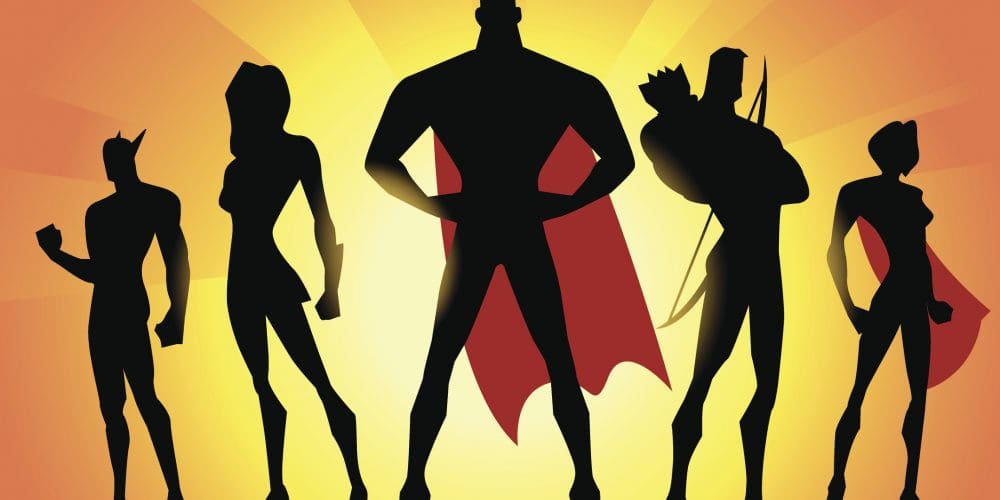 Take one look at this year's Director of the Year finalists, and I guarantee you'll say, "Wow!" That's what I said when I started to review the entries. This year's finalists are some of the best I've seen since the inception of our program back in 2006.
The nominees are so good, in fact, that we have a record number of finalists: 27. They are listed in the pages that follow, and from the notable achievements I've highlighted, you'll see why I'm so impressed with this year's batch of Director of the Year finalists.

This list also demonstrates the breadth and depth of work that school, university and healthcare public safety, security and emergency management professionals do every day. Those accomplishments include writing grant applications for mental health services and sexual assault awareness programs, improving compliance with the Joint Commission, cutting school bus maintenance costs, adopting new approaches to incident reporting, improving officer morale, upgrading security cameras and access control systems, conducting risk assessments, enhancing community relations, writing or rewriting emergency plans and policies, going "green," adding training, transitioning from contract to in-house security, improving emergency communications through equipment upgrades, cutting campus operational costs and more.
It's beyond me how the Director of the Year judges will ever be able to decide who is best among such a well-qualified and hard-working group of professionals.
If you want to be the first to find out who they pick as the winners, be sure to attend Campus Safety Conference West this summer. It's being held in Las Vegas, June 17-19. For more information, visit CampusSafetyConference.com, email [email protected] or call (855) 351-0927.
Please join me in congratulating this much-deserving group of security, law enforcement and emergency management professionals. Just a few of their achievements are mentioned below (there are many more, believe me). You can also view photos of the finalists, their departments and their campuses at the links below each finalist's information.
Director of the Year Finalists
Healthcare
William Adcox, Associate Vice President, Chief of Police and Chief Security Officer, MD Anderson Cancer Center and UTHealth Science Center at Houston, Houston
Notable Achievements:
Redeveloped strategic planning process into an interactive, initiative-based document, which has led to increased support from staff and senior campus executives.
All officers are Mental Health Officer Certified, which equips them with critical de-escalation and awareness skills.
Adopted the "near-miss" approach to reporting to actively identify security issues, such as unsecured doors, suspicious persons, water leaks, damaged furniture, etc.
Richard Collins, Director of Public Safety, CaroMont Health, Gastonia, N.C.
Notable Achievements:
Conducted a security risk assessment that led to $1.5 million in capital and operational expenditures to improve safety and security.
Program obtained IAHSS Program of Distinction award in 2018.
Reduced operational costs by $110,000 in contracted expenses in his first year by eliminating unnecessary services.
Jeff Hauk, Director of Public Safety and Police Authority Services, Memorial Healthcare, Owosso, Mich.
Notable Achievements:
Increased his department's public safety ambassador program from one to seven members who are responsible for parking permits, ID badging, camera monitoring and more.
Saved about $55,000 and improved safety and security with the BHU ligature mitigation project by utilizing technology (cameras and Optex).
Coordinated the installation of about 70 keyless cabinet locks to comply with Joint Commission findings.
Mark Reed, Director of Support Services, Martin Luther King, Jr. Community Hospital, Los Angeles
Notable Achievements:
Transitioned security department from a contract team to an in-house public safety department.
Trained all hospital staff in Crisis Prevention Institute management of disruptive and assaultive behavior.
In 2018, his department prevented 221 illegal narcotic introductions and 293 dangerous weapons introductions by screening ED visitors.
Higher Education
Michael Belcher, Executive Director of Public Safety, University of the Pacific, Stockton, Calif.
Notable Achievements:
Developed annual university-wide training and simulations for emergency situations.
Connected students with safe community resources and mitigated historical mistrust that the community had for law enforcement.
Installed a three-campus video surveillance system and built a state-of the-art video monitored dispatch center.
Alice Cary, Chief of Police, University of Maryland, Baltimore, Baltimore, Md.
Notable Achievements:
Improved community relations through community policing initiatives.
Used existing security cameras, access control system, burglary detection and fire alarm systems to help reduce crime and hazards.
Created a homeless liaison and community outreach program to partner with federal, state and local officials to provide humanitarian services to the community.
Cesar Gracia, Dean of Campus Safety Operations, Lincoln Memorial University, Harrogate, Tenn.
Notable Achievements:
Helped create the campus police, security and dispatch department.
Department passed the Tennessee POST and Highway Safety Audits.
Developed the "See Something, Say Something" campaign on campus to encourage the community to report suspicious activity.