Partial Settlement Reached in Title IX Lawsuit Against Liberty University
Students and employees allege Liberty University mishandled sexual assault investigations and retaliated against plaintiffs.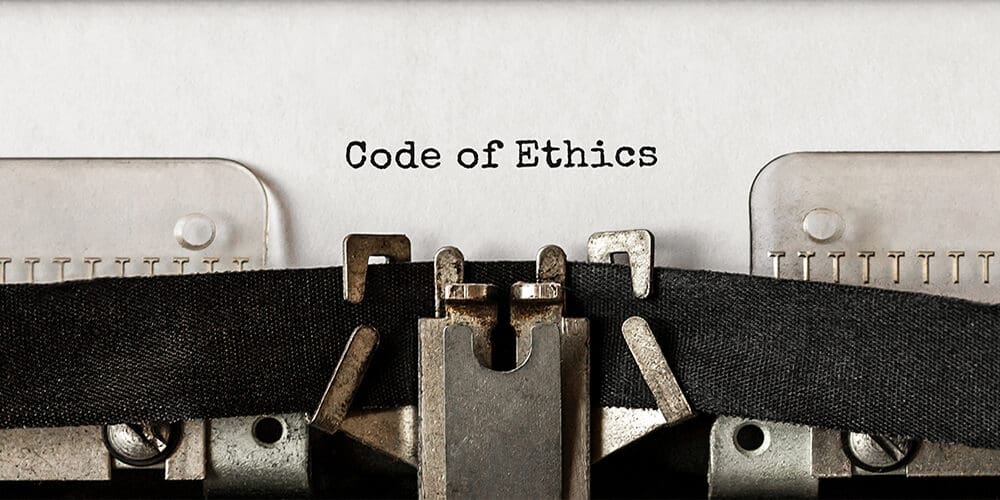 UPDATE MAY 19, 2022: Liberty University has reached a settlement agreement with 12 of its students and employees who allege the school mishandled sexual violence claims. The terms of the settlement are confidential, and the plaintiffs are identified as Jane Doe 1-12, reports WDBJ7.
Liberty University released the following statement about the settlement:
Liberty University president Jerry Prevo made it clear when the Jane Does filed their lawsuit that, despite certain claims being potentially outside of the statute of limitations, the university was committed to doing what it could to "make things right" with the plaintiffs represented by attorney Jack Larkin.
Liberty University can confirm that the institution reached settlement agreements with all the Jane Doe plaintiffs, as well as all but two of the additional Jane Does that attorney Larkin represented. As a result, Mr. Larkin dismissed with prejudice the lawsuit that he had previously filed on the Jane Does' behalf.   
The University can also share that, before attempting to settle, it has already undertaken various initiatives over many months, under the direction of President Prevo and the Board of Trustees. 
Some of these initiatives include over $8.5 Million in security upgrades, including the installation of security cameras, blue light boxes, and enhanced campus lighting, along with the launching of a cell phone app for emergency reporting.  
The university also launched reviews of, and elected to further enhance, many of its existing policies.  Its ongoing review of the campus Title IX department will result in further strengthening of its policies and procedures, including additional mandatory training for students and employees.  There will also be changes to Liberty's amnesty policy. The existing policy is now being revised to better communicate — with respect to reports of sexual harassment and/or assault— that Liberty does not discipline parties who engage in behaviors, in connection with that sexual harassment and/or assault, that would have otherwise violated its student honor code.  
Liberty also intends to add additional lactation rooms to better support mothers who are members of the University community, and to improve community awareness of accommodations available to those who are pregnant and/or parenting.  In addition to Liberty making donations to community sexual assault response programs, the university is also reviewing its own student counseling services to ensure that there are more services available to the community by licensed mental health providers, including in rapid response scenarios resulting from sexual assault.
Again, the University hopes that the many measures that it undertook prior to the settlement also convey the sincerity and seriousness by which Liberty University is approaching these concerns under the direction of President Prevo and the university's Board of Trustees. 
---
UPDATE MAY 12, 2022: Another former student has filed a lawsuit against Liberty University, alleging the school failed to properly handle her rape claim. Additionally, the U.S. Department of Education is now investigating how Liberty University handles student reports of sexual assault.
The latest woman to file a lawsuit against the school, identified as Jane Doe, says that on April 27, 2021 she was raped by a classmate after she attended a party at the Oasis Apartment Complex where there was excessive underage drinking, WDGJ reports. The alleged perpetrator was said to be drunk and followed Doe to her room where he allegedly sexually assaulted her.
Doe alleges the school didn't comply with Title IX because it didn't investigate her case. She also claims the school accused her of violating the student code of conduct and forced her to leave the university after the assault.
"Despite their knowledge of the incident, Liberty failed to investigate the matter and did not take any action or protective measures in response," the lawsuit says. "Instead, Liberty demonstrated systematic deliberate indifference, retaliated against the Plaintiff, and perpetuated a sexually hostile and dangerous environment on and around campus."
Liberty would not comment on the lawsuit. Doe is just the latest woman to file suit against Liberty University over its handling of sexual assault cases. The allegations made by all 13 female plaintiffs against the school are very similar.
Only days after Doe filed her lawsuit, federal agents were reportedly on Liberty University's campus, launching an investigation of the school's handling of sexual assaults, reports NBC12.
According to S. Daniel Carter of Safe Campuses LLC, campus crime reviews like the one being done by the U.S. Department of Education on Liberty University are rare and demanding.
"They will request thousands and thousands of documents and interview potentially hundreds of officials and students," Carter told Inside Higher Ed. "It's a very exhaustive process designed to assess not only the basics—are crimes being properly reflected in statistics? But also are crimes being processed in the manner in which the institution says they will be in their Clery report? And that includes handling reports of sexual assault in a manner consistent with what they say they are doing and with what the federal Clery Act requires that they do."
The school pledged its "full cooperation" with the investigation.
ORIGINAL OCTOBER 26, 2021 ARTICLE:
LYNCHBURG, Va. — Liberty University students claim the school has continuously ignored reports of rape and discouraged students from reporting their assaults, according to a new investigative report from ProPublica.
ProPublica spoke to over 50 former Liberty students and employees and reviewed records from more than a dozen cases. In some cases, former students said they were threatened with punishment for breaking the school's moral code, called the Liberty Way.
The Liberty Way, among other things, includes guidelines for students' dress and behavior and does not permit sexual relations outside of a biblically ordained marriage between a natural-born man and a natural-born woman. Honor codes at other religiously affiliated universities have also been criticized. Two years ago, Brigham Young University students protested against the school's code, claiming the university mistreated victims of sexual assault and harassment, especially women and LGBTQ+ students.
After reporting their alleged rape, three Liberty students who spoke to ProPublica said they were asked to sign forms that recognized they could be penalized for breaking the school's ethics code. Two other students said they were penalized after reporting their assaults, including one who said she was fined $500 for alcohol consumption and was ordered to attend counseling. She was allegedly told she would not receive her transcript if she did not pay the fine.
In 2013, student Diane Stargel went to the university's mental health counselors and shared that she had been raped by another student at an off-campus party. Stargel alleges the counselor asked her to sign a "victim notice" that warned she could be found to have broken the Liberty Way if she chose to move forward. Stargel signed the paper and did not formally report the assault out of fear of losing her scholarship.
"I feel like Liberty bullied me into silence after what happened to me," Stargel told ProPublica. "I've always regretted that I never got my day in court. But at least now I can stand up and say, 'Yeah, that happened to me.'"
Others who spoke to ProPublica said they were advised not to report the incident and some said university police discouraged them from filing charges. Some also told the non-profit organization that when they attempted to report their rape, they were not told they had the option of going to the police, which is required by the Clery Act. Additionally, several students said they spoke to various staff members about their assaults but that those employees remained silent despite their legal obligation to report the conversations to the Title IX office.
Former student Amanda Stevens told ProPublica that after reporting her rape to the school's Title IX office, a school official listed her potential infractions, including drinking, having premarital sex, and being alone with a man on campus. Stevens says she was not drinking at the time of her assault.
Former Spokesperson Sues Liberty University Over Termination
Back in July, 12 unnamed former students filed a lawsuit against the school that echos ProPublica's findings. The lawsuit claims the school failed to help victims of sexual assault and that its student honor code made assault more likely by making it "difficult or impossible" for students to report sexual violence. The suit also claims that the "public and repeated retaliation against women who did report their victimization" created a dangerous campus environment.
Scott Lamb, who was Liberty's senior vice president of communications before his termination on Oct. 6, told The Associated Press that he pushed for answers about what was being done to investigate the claims in the lawsuit.
"We put $300 million in the bank last year and some change. We have two-point-something-billion in the endowment, and we can't afford to just deal righteously with these people. Why?" he said.
Lamb also said there is a "conspiracy of silence" within the university and that "concerns about sexual assault would go up the chain and then die." He claims he was fired for blowing the whistle on the university's alleged repeated failures to respond to sexual assault. He has filed a federal lawsuit.
Liberty University General Counsel David Corry said in a statement that the university "categorically denies Mr. Lamb's claims that his termination was in any way the result of advice he had given on how the university should respond" to the women's lawsuit and that he was terminated with cause as a result of a meeting about "a recent review of the area under his management."
"Lamb's lawsuit is a transparent effort to rebuild his own reputation by shamefully playing on the goodwill of supporters of sexual assault victims," Corry continued. "We look forward to addressing his claims in court."
Lamb's lawsuit claims things came to a boiling point earlier this month when he told top school officials that "he would not be silenced or participate in a cover-up of activities." Lamb alleges he was approached about negotiating a separation agreement the very next day and was terminated the following day.
If you enjoyed this article and want to receive more valuable industry content like this, click here to sign up for our FREE digital newsletters!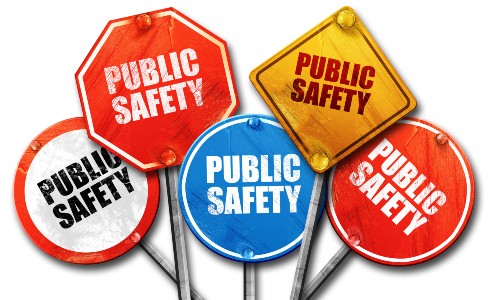 Leading in Turbulent Times: Effective Campus Public Safety Leadership for the 21st Century
This new webcast will discuss how campus public safety leaders can effectively incorporate Clery Act, Title IX, customer service, "helicopter" parents, emergency notification, town-gown relationships, brand management, Greek Life, student recruitment, faculty, and more into their roles and develop the necessary skills to successfully lead their departments. Register today to attend this free webcast!