Brigham Young University Students Protest the Honor Code Office
Students allege that BYU's Honor Code Office has punished them for reporting sexual assaults and has not provided support.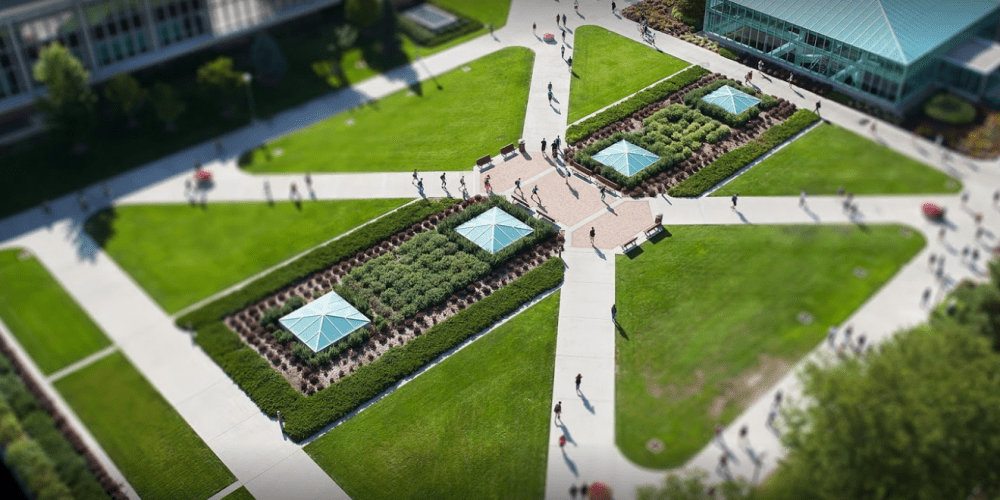 Student protests are a rare sighting at Brigham Young University (BYU), a non-profit research university guided by The Church of Jesus Christ of Latter-day Saints, whose mission statement is to "assist individuals in their quest for perfection and eternal life." But on April 12, 300 students, led by the group Restore Honor, gathered on the Provo, Utah campus to protest the school's Honor Code Office, which is known to be strict.
Students claim that the university is mistreating victims of sexual assault and harassment, especially women and LGBTQ students. Protestors could be heard chanting, "God forgives me, why can't you?"
The Honor Code states that faculty, administration, staff, and students at BYU will "seek to demonstrate in daily living on and off campus those moral virtues encompassed in the gospel of Jesus Christ," by demonstrating a chaste and virtuous life, abstaining from alcohol and regularly attending church, to name a few.
The dress and grooming standards for men and women require unrevealing clothing, no facial hair and no more than one piercing for women on their ears. For men, earrings and other body piercings are not acceptable.
In early 2016, the university separated the Honor Code Office from the Title IX Office to ensure women's equal treatment on campus. In addition, BYU added an amnesty policy that says students will not be punished by the university for any violations against the honor code if they report an incident of sexual misconduct.
However, some students say the administration has punished them for reporting their own sexual assaults, using the code against them.
The university also posted a Q&A with Kevin Utt, BYU's new director of the Honor Code Office, discussing some of the questions students commonly ask.
"Our goal is to help students come back into good standing as quickly as possible. We want students to succeed here," Utt said.
Despite these efforts, students remain tenacious in their claims that problems still remain.
In July 2018, a student reported that she had been sexually assaulted. She was suspended for two semesters from BYU-Idaho despite the school upholding her complaint after the man she accused of assaulting her told their bishop that she had been drinking when the alleged assault happened.
Students also allege that the administration has created an environment that encourages snitching on their peers and they feel officials dole out severe consequences for minor infractions, leaving students feeling dejected and unsupported.
Freshman Grant Frazier says he would like to see less punishment and more compassion.
"The Honor Code, as many of you may know, was made by students for students. So it needs to be reformed by students," he said to the demonstrators.
Sidney Draughon, a 2018 BYU graduate, even started an Instagram account, which shares students' negative experiences with the code, including her own.
During her freshman year, Draughon says she was called into the Honor Code Office because of an old photo and tweet from high school. She was called in a second time during her senior year over a different allegation, delaying her diploma.
"It's about all of you sharing your stories of hurt and feeling like you're rejected and feeling like you don't fit in at BYU. But I'm here to tell you that you do. I don't care who you are," she told students.
Not all students agree with the protest, however. During a moment of silence for LGBTQ students who have been mistreated by the Honor Code Office, one student could be heard saying, "If you don't like the Honor Code, go to a different school."
"We here at the university believe in the atonement," Frazier said. "We believe in the Gospel and we think the Honor Code Office has forgotten that. And it's our job to remind them."
2 responses to "Brigham Young University Students Protest the Honor Code Office"