USC Professor Accused of Sexual Misconduct Removed from Classroom
Three lawsuits have been filed against the tenured professor, including one by his ex-wife, who is also a USC faculty member.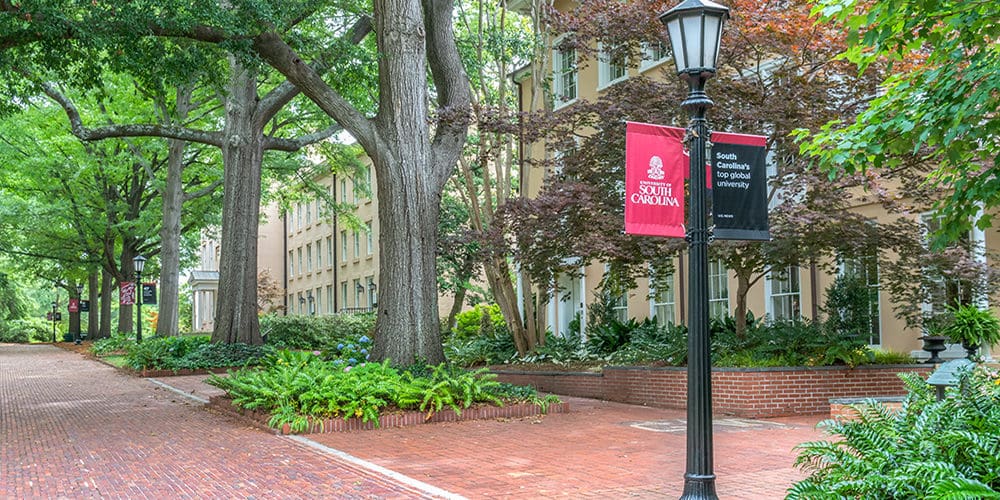 COLUMBIA, S.C. — The University of South Carolina (USC) has removed a studio art professor from his classroom duties after being sued three times for sexual harassment.
"Professor David Voros will not teach classes at the University of South Carolina this spring," USC spokesman Jeff Stensland said Tuesday. "He will instead be assigned to other duties outside of the classroom until further notice."
A 2018 lawsuit filed by former graduate student Allison Dunavant alleges Voros subjected her to manual labor, poor living conditions, and sexual advances during a study abroad trip to Italy, reports The State. In a settlement last year, USC agreed to pay $75,000 to Dunavant.
"I think it's a step towards the right direction, although I think it isn't enough," Dunavant said of Voros' removal. "He's still getting a salary from them and he still isn't fired."
In late November, two additional sexual harassment lawsuits were filed against Voros by two of his colleagues, one of whom he was married to before their divorce in 2017.
Jamie Misenheimer, a former USC faculty member who filed one of the lawsuits, claims Voros cornered her in a dark closet in the art building, held a plastic head in front of her and whispered for her to look into a small window in the closet. The lawsuit filed by his ex-wife, Pamela Bowers, alleges Voros made unwanted sexual comments and advances toward her in the workplace and intimidated her after she reported him to the university.
All three lawsuits allege multiple university officials enabled Voros' behavior and protected him by failing to adequately respond to their complaints.
"While it is not always possible to arrive at results that please all parties, we follow a thorough and consistent policy of evaluating allegations and making timely determinations based on all available evidence and due process in accordance with regulations and statute," Stensland said of the allegations against officials.
Last week, a group dubbed the "Coalition to Fire David Voros" launched a petition demanding the school terminate the tenured professor and change the system that enabled his alleged behavior, according to FITS News. So far, the petition has received more than 2,200 signatures.
USC can only fire a tenured professor under certain circumstances, including "misconduct related directly and substantially to the fitness of the faculty member in the professional capacity as teacher or researcher," according to the school's faculty manual.
"I think that if misconduct questions the 'fitness' of a professor, then he should be fired," Dunavant said. "He is removed from his classroom duties, barred from doing independent studies, and not allowed to take students abroad. So in what ways is he 'fit'?"
In addition to firing Voros, the group is calling on the school to do a complete overhaul of the Equal Opportunity Program (EOP) while "working to build a university which protects students and faculty instead of abusers."
"The system for reporting re-traumatized survivors and protected the predator. It has to change," reads the petition. "The University of South Carolina has failed in its duty to protect students from harm and needs to take immediate action against the offenders and to fix what is ultimately a system that enables."
Read More Articles Like This… With A FREE Subscription
Campus Safety magazine is another great resource for public safety, security and emergency management professionals. It covers all aspects of campus safety, including access control, video surveillance, mass notification and security staff practices. Whether you work in K-12, higher ed, a hospital or corporation, Campus Safety magazine is here to help you do your job better!
Get your free subscription today!
One response to "USC Professor Accused of Sexual Misconduct Removed from Classroom"