4 Factors Your Graduation Security Plan Should Include
With graduation season comes large crowds and potential for security threats. Here are four ways to ensure your ceremonies go smoothly.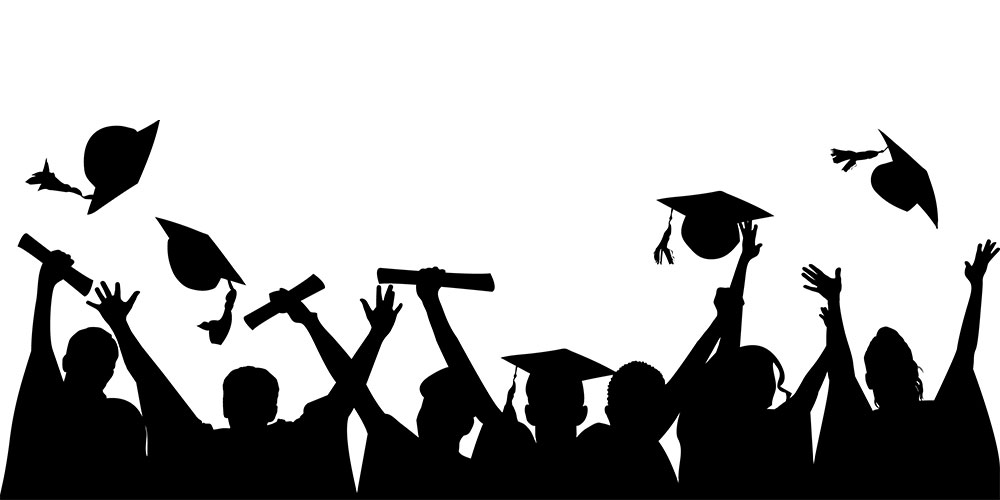 Graduation season is near, which means droves of visitors will soon flock to college and K-12 campuses to watch their loved ones receive their diplomas. And while it is a time for celebration and to acknowledge the hard work of both students and staff, it is also a time that leaves your campus vulnerable to security threats.
Large gatherings of people make it harder for campus security and public safety departments to keep track of any single person or spot unusual behavior. People with bad intentions often seek out populous events because they have inherent vulnerabilities.
Therefore, it is imperative that your campus take the necessary steps to ensure the safety of all visitors. Below are four things your campus can do to improve safety during graduation ceremonies. While most apply to college campus graduations, there are some definite takeaways for K-12 schools as well.
1. A Unified Approach
For many college campuses, graduation security preparation starts weeks in advance. Local police municipalities and multiple jurisdictions are often involved, so implementing a unified approach and including all stakeholders from the beginning is key. Once you have identified who the stakeholders are, be sure to bring all parties together early on in the process to develop a comprehensive plan. That way, everybody has the chance to voice their concerns or provide suggestions before concrete plans are made.
Robert Connolly, chief of police for the Georgia Institute of Technology in Atlanta, which hosted President Barack Obama in 2016, says the fundamentals underpinning event security are having a plan and exercising that plan, because "words on paper have limited value if they aren't tested."
This sentiment can be applied to any sort of campus security event. Active shooter protocol is ineffective if it isn't practiced. Fire drills are ineffective if they aren't practiced. Discussing and practicing your event security plan with all involved will leave less room for error and drastically reduce potential communication barriers should a real security threat occur.
"Communicate, collaborate and coordinate," Connolly adds. "Hold regular meetings and work with other schools and law enforcement agencies in the region to share resources and best practices."
Connolly also suggests table-top, functional and full-scale exercises as part of training, in addition to post-event reviews, which are required by the likes of the NCAA for sporting events.
2. Perimeter Security
The typical goal of a person attempting to cause harm to others is to do it in a space with a large number of people. For a graduation ceremony, that is typically within an arena, stadium, auditorium or gymnasium. By adding several outer layers of security, you are decreasing the likelihood of an ill-intentioned person gaining access to space where the graduation is being held.
New Mexico University Police Chief Stephen Lopez says this should start with campus entrances using traffic control personnel who enforce limitations on vehicle access. People assigned to handle and direct traffic should be properly trained and given necessary safety equipment.
Since special events bring in large numbers of vehicles, having a parking plan in place is also key. For instance, keeping RV and bus parking separate from cars and motorcycles will keep traffic moving and allow larger vehicles to maneuver freely without worrying about cars in their blind spots.
It is also important to designate walkways for pedestrians to keep them safe while keeping traffic moving.  Check out these 10 special event parking tips.
3. Highly Visible Security
Having certain security measures in place have proven to mitigate security threats. Lopez agrees, emphasizing that visible efforts made to protect a facility are important.
"Things like bag checks, vehicle-free zones and uniformed personnel make a difference," he says. "This was illustrated in October 2005 when an individual attempted to take a backpack bomb into the crowded University of Oklahoma football stadium. When confronted with the mandatory bag search at the gate, he turned around and detonated it outside."
For schools that have metal detectors or wands, these can be effective tools for ensuring weapons aren't brought into graduation ceremonies. Some safety experts also believe the mere presence of the machines may be enough to prevent violence.
"These machines are definitely a deterrent," says Joe Vasquez, the director of security sales for Garrett Metal Detectors. "Someone who has at least some hesitancy with what they're doing will probably reconsider if they see a checkpoint with a metal detector."
4. Communication with Attendees, Students, Staff
Advance communication through ticketing outlets, social media or your website can make a significant difference. Utilize your social media platforms to communicate security measures that are being taken on campus. First, it gives attendees expectations for when they arrive. Second, it could deter a potential attacker from carrying out a threat if they see how much time and effort is being put into event security.
Here's an example on Southern Methodist University's website. It includes information on the ceremony, tickets, parking and security. It informs readers that all guests will be screened with a hand wand metal detector and all bags will be checked. It also includes a list of prohibited items and indicates only clear bags or bags under a certain size will be permitted.
Many schools and colleges have adopted clear bag policies for their events. For instance, beginning in the 2017 football season, all schools in the Southeastern Conference began prohibiting non-clear bags larger than 4.5" by 6.5″. If you are considering this for your schools' events, check out this article.
"One of the biggest challenges safety personnel can encounter is dealing with large numbers of attendees bringing in prohibited items," says Lopez. "This clogs up checkpoints, creating a large target immediately outside the facility."
Lastly, speak with students and staff about reporting suspicious activities or items. Remind them to enjoy the day but to be vigilant. Personal situational awareness is and will continue to be a pivotal part of event security and is often how first responders are alerted of a potential issue.
"We'd rather people be proactive instead of passive if they see something suspicious," says Connolly. "Even if it turns out to be nothing, we are happy to check it out. We want and need you to be alert."
Even in times of celebration, vigilance and personal safety must be kept on the front burner. Your students and staff, along with their loved ones, deserve to feel and be safe at graduation.