College Campus Shooting Statistics You Should Know
A recent study found between the 2001-2002 and 2015-2016 school years, 437 people were shot in 190 college campus shooting incidents.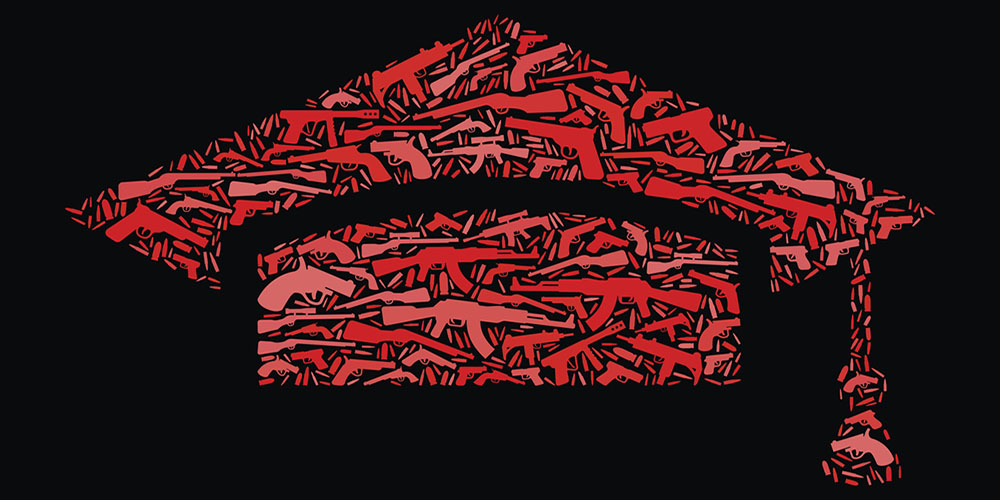 Photos and Videos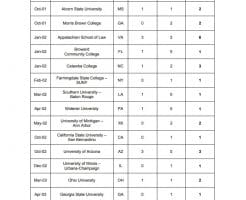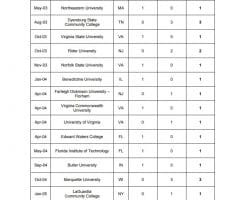 View Slideshow
How Many College Campus Shootings Have There Been Since Virginia Tech?
An even more recent study, published by the Collegiate Times in April 2018, looked at college campus shootings that happened after the April 2007 Virginia Tech shooting, which still remains the deadliest mass shooting at a school in U.S. history. Some of those study's findings include:
122 people were killed and 198 were injured by gunfire on U.S. college and university campuses in the 11 years following the Virginia Tech shooting
26 of the incidents were mass shootings
148 of the 320 people shot on college campuses were shot in mass shootings (three or more people shot at once)
From the 26 mass shootings, 53 people were killed and 95 were wounded
The most people shot in a single incident was at Northern Illinois University in Feb. 2008 where six were killed (including the gunman) and 17  were injured
The most people killed in a single incident was 10 (including the gunman) at Umpqua Community College in 2015
The second most killed in a single incident was 7 at Oikos University in 2012
Below is a map from the study showing every college or university where a shooting occurred since 2007.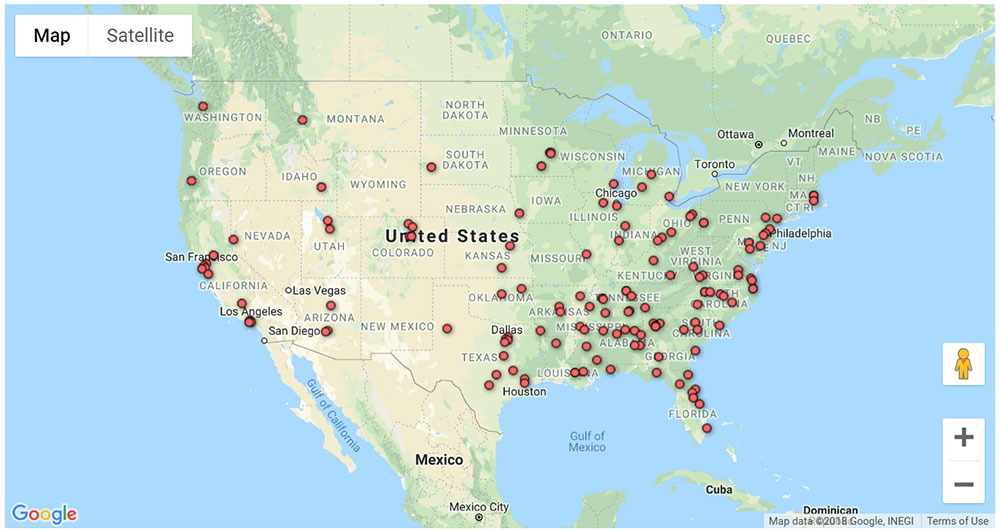 The Earlier Years of College Campus Shootings
While the likelihood of being involved in an active shooter incident is low, the increased frequency of these events on college campuses is concerning and isn't a new phenomenon.
A 2018 article from TribLive looked at gun violence incidents on colleges campuses dating back 50 years.
For their criteria, the publication required that the shootings happened on or near campus while classes were in session, happened where students were present and did not include suicide-only incidents.
Under these criteria, TribLive found 75 college campus shootings since 1968. Of those 75 shootings, 55 (73 percent) have happened in the last 18 years alone — meaning only 20 (27 percent) occurred between 1968 and 1999.
Below is a full list of the 75 shooting incidents.
How Your Campus Can Prepare for an Active Shooter Incident
As the nation continues to debate the best course of action to prepare for or deter school shootings, almost all can agree that it is extremely complicated and there isn't one single thing that can be done to stop these horrible acts of violence. Bad people with bad intentions will always exist no matter what we do.
But as we continue to try to work together to keep our students and campuses safe, there are plenty of resources out there that can help prepare for the possibility of an active shooter.
According to several government agencies, including the Department of Homeland Security and FEMA, the most effective way to survive an active shooter incident is to practice the "Run, Hide, Fight" response tactic. Many college campuses have created and distributed public service announcements surrounding this survival technique. Below are two such videos.
The first video was created in a collaboration between the University of Central Florida Police Department, the Department of Security and Emergency Management and UCF Communications and Marketing.
The second video was released by the California State University system.
Furthermore, Michael Dorn, the executive director of Safe Havens International, a non-profit campus safety center, recommends the implementation of these 20 active shooter and active killer prevention strategies on your campus.
Some of the recommendations include threat evaluation and management, anonymous reporting systems, crime prevention through environmental design (CPTED) and social media monitoring.
You can also download our free active shooter threat assessment checklist that includes 47 items every campus needs for an active shooter plan.
Additionally, as active shooters often have violent backgrounds and/or extensive documented mental health issues, many experts agree that focusing on mental health can help prevent school shootings.
Check out this Campus Safety webinar, hosted by Dr. Peggy Mitchell Clarke, a clinical psychologist, mental health consultant, and retired psychology professor, on creating a Behavioral Intervention Team to track concerning student behavior or misconduct.
Read More Articles Like This… With A FREE Subscription
Campus Safety magazine is another great resource for public safety, security and emergency management professionals. It covers all aspects of campus safety, including access control, video surveillance, mass notification and security staff practices. Whether you work in K-12, higher ed, a hospital or corporation, Campus Safety magazine is here to help you do your job better!
Get your free subscription today!
One response to "College Campus Shooting Statistics You Should Know"