Preparing for the Next Critical Campus Event with Artificial Intelligence
Although threat assessment teams remain an important part of response to critical campus events, AI-powered technology can filter the noise and support analysts and key decision makers.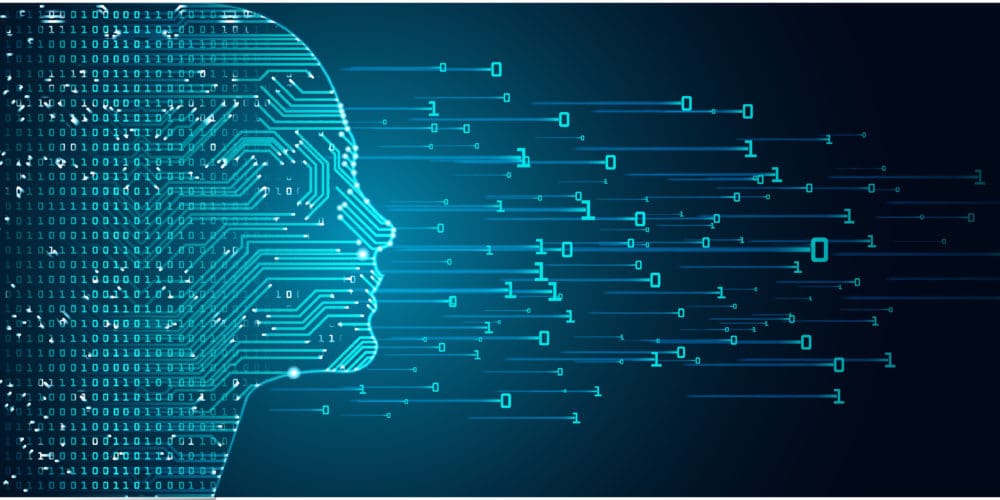 As COVID-19 cases continue to spike in cities and towns across the country, college and university campuses have had to reassess and refine their safety and response protocols in real-time. While this unprecedented public health crisis remains front-and-center, now may also be the best time for campus leaders to leverage key learnings from their pandemic response that can help them prepare for the next major critical event that could very well be right around the corner.
Colleges are responsible for protecting their students, faculty and staff from threats and hazards – whether active assailants or natural disasters – and creating a safer community that fosters a positive experience. As a result, many campuses provide security and protocols to keep everyone safe, and threat assessment teams that track risks and determine how to respond have become ubiquitous.
However, there is only so much threat assessment teams can do to effectively analyze and rapidly respond to risk. Incorporating technology into crisis response procedures is now an imperative. Doing so helps threat assessment teams become more effective, accelerate response time and improve communication to necessary stakeholders, including students, faculty and staff, community members and more during crises. As campuses continue to face serious safety threats, along with routine obstacles, technology that enables fast, accurate communication and a thorough response plan for critical events is no longer an option – it's a requirement.
Campuses Must Have Robust Crisis Communications Plans
Even before the pandemic, campuses were facing serious safety threats along with routine obstacles that required fast, reliable communication. The importance of a robust, accurate and updated crisis communication plan is now more important than ever as campus officials navigate the current environment and plan for what's ahead.
Decision makers should ensure they have an updated plan in place that includes any key learnings and promising practices from their pandemic response to date, such as improving messaging, communication preparedness and ensuring there is a proper, qualified crisis response team. These learnings should incorporate a comprehensive mass notification system to avoid facing the issues that resulted from inconsistent government communications during the early days of the pandemic, and ultimately confusion and misinformation.
Communication breakdown is the most significant issue that colleges face, as there often aren't protocols in place for it. This is an issue that mass notification systems can solve by reaching students, staff and other stakeholders through sending simultaneous messages across go-to platforms (e.g., text messages, app notifications on phones, emails, etc.).
Particularly for students, consistent and relevant information is necessary to keep them engaged and informed when it matters most. Many are digital natives who have grown up with technology — communicating via multiple channels has become second nature. Unfortunately, nothing travels faster in the event of an emergency than a rumor. Reaching students with the correct information is key in allowing them to make informed and quick decisions that positively impact their safety and wellbeing.
Universities can begin using mass notification technology by ensuring key stakeholders update their contact information, that all teams have a plan to enact once messages are received, and crafting messages ahead of time that are relevant and easily understood. Once a plan is prepared and technology is ready, it must be tested and adopted by students, and by communities and residences where they live, so they know how critical communications will be used when a real emergency occurs and can trust in universities to keep them safe.
Harness AI-Powered Risk Intelligence to Prepare for Critical Events
Beyond having the technology in place to respond to critical events as they occur, it's equally important to have a system that can predict and monitor the occurrence of emergencies and inform the necessary parties to prepare appropriately. Any critical event — such as severe weather, active shooter or a pandemic — evolves at a complex, rapid speed. Monitoring and anticipating such crises enable key decision makers to act quickly, reduces the impact that an incident has on campus and informs additional communication and action plans to ensure faculty, staff and students are kept safe before, during and after an event.
Campus administration and security officials can leverage critical event management platforms that are powered by artificial intelligence (AI) and machine learning technology. These systems ensure campus resiliency with an instantaneous, clear line of sight into developing critical events.
Threat assessment teams usually include individuals who also have other primary responsibilities, such as law enforcement, communications, human resources or mental health and counseling teams. They don't have time or the bandwidth to sift through multiple state and county alerts about evolving critical events. They need information about what will impact their campus and people, and they need it delivered straight to their phones or email. Armed with true intelligence about what will impact their campus, staff and students, administrators and security officials can confidently take decisive action, while also working to achieve positive outcomes across their other job responsibilities.
Administrators and threat assessment teams should leverage and analyze learnings and data from the pandemic to prepare for future critical events. With AI-powered risk intelligence technology incorporated into a crisis communications plan, threat assessment teams are empowered to know not only how and when a crisis strikes and how it evolved, but also what they should do about it, who they should communicate with and how.
The sheer scope, scale and volume of available data makes it impossible to use traditional, manual methods to gather meaningful and actionable intelligence that can identify critical events before or as they're happening. Although threat intelligence teams remain an important part of critical response, technology is capable of filtering through the noise and supporting analysts and key decision makers as they do their jobs and keep campuses safe and informed.
Complying with the Clery Act During the Pandemic
There are also legal implications in the ways that campuses respond to crimes and crises, and how that can impact preparing for a future critical event. The Clery Act requires colleges to disclose incident information on and near campus, imposing penalties per violation if universities fail to comply. Colleges are facing myriad challenges amid the pandemic, and in some cases, seeing rising crime rates. As a result, some law enforcement officials now believe that the guidelines of the Clery Act can be confusing and unintentionally harm universities right now, potentially making campuses appear less safe than they are in reality.
However, the Clery Act's guidelines have been key in providing guidance on how to keep students informed amidst the pandemic. The Act requires emergency notifications during events that pose a significant danger to the health or safety of a campus community – including disease outbreaks such as COVID-19. During the pandemic, colleges have been instructed to send continuous updates through alert systems, direct students to important information from healthcare providers, health authorities and the CDC, and have recommended a banner at the top of the institution's homepage containing the same information.
Ultimately technology remains key in helping universities remain Clery compliant. Additionally, fines for Clery Act violations are now more than $58,000 per incident. A mass notification system can help get the necessary alerts out to relevant stakeholders, keeping people safe and informed, while also keeping the campus compliant. Critical event management solutions continuously analyze and gather data, which can often be turned into reports or leveraged during Clery Act disclosures, simplifying the reporting process.
Technology Is More Important Than Ever in Campus Safety
Colleges and universities will continue to face a multitude of challenges as they seek to ensure campus resiliency and protect students, faculty and surrounding communities. As legal guidelines around both COVID-19 and crime reporting continue to evolve, technology is playing an ever more important role in helping campuses remain Clery compliant, and more importantly, safe.
Critical event management solutions, backed by AI-powered risk intelligence, are vital to helping campuses cut through the noise and fully prepare for the next large-scale critical event. Disasters don't wait, and neither should universities. Now is the time to create a robust plan and leverage technology to create a safer educational experience for students and staff alike.
---
Troy Harper is the Director, Government Strategy at OnSolve, a leading provider of global cloud-based communication, collaboration and critical event management solutions.
The views expressed by guest contributors are those of the authors and do not necessarily represent the views of, and should not be attributed to, Campus Safety magazine.