Teacher Who Fired Gun in Classroom Won't Face Charges
Dennis Alexander, a teacher and reserve officer, accidentally discharged his firearm in a classroom while teaching a firearms safety course.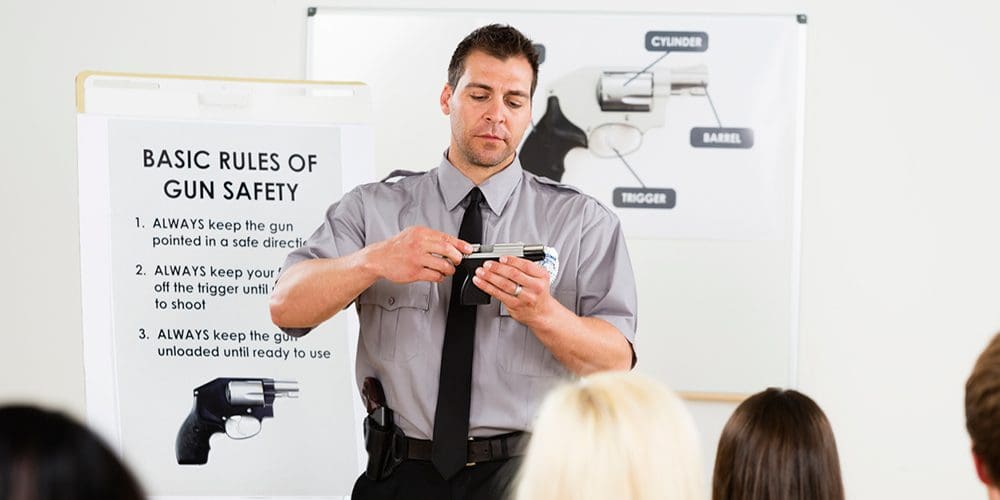 A former teacher and reserve police officer who accidentally discharged his firearm inside a Northern California high school while teaching a public safety class will not face charges, prosecutors say.
Dennis Alexander, who taught math and administration of justice at Seaside High School and was an 11-year reserve officer with the Sand City Police Department, pointed his semiautomatic handgun to the ceiling during a firearms safety course on March 13 and accidentally fired it.
Three students were injured from falling debris, including a 17-year-old student who was injured by a bullet fragment that struck him in the neck.
Police interviewed 30 witnesses and said no student reported feeling threatened. Prosecutors reviewed several charges but decided Alexander did not intentionally fire his weapon, reports KTVU.
Alexander, who is also a Seaside city councilman, will only face an infraction of leaving his gun in an unattended vehicle. Prosecutors did not elaborate on the circumstances.
A press release from the Monterey County District Attorney's Office stressed that it was only looking into whether a crime had been committed.
"The review did not address dangerousness, irresponsibility or poor judgment untethered to a criminal statute, or matters which are the subject of civil lawsuits or administrative actions," said the press release.
The release goes on to describe the incident, indicating Alexander was about to demonstrate the special locks of a police officer's holster and took out his handgun to unload it.
Alexander mixed up the steps, prosecutors said, and inadvertently chambered a round before removing the magazine.
"As he was talking to students (indicating a degree of divided attention) he pointed the gun toward the ceiling and pulled the trigger to ensure no round was in the chamber," the press release continued. "Alexander was mistaken and the gun discharged."
Alexander was originally placed on administrative leave by both the Monterey Peninsula Unified School District and the Sand City Police Department.
On March 19, he resigned as a reserve officer because he used his service weapon for the demonstration, which is in violation of department policy, according to KSBW.
He later submitted his resignation from Seaside High School on March 29 and will remain on administrative leave until the end of the school year.
As part of his teaching resignation, Alexander took a supplemental early retirement package offered to all MPUSD teachers with a certain number of service years. Alexander was a teacher for 21 years.
Seaside High School students started a petition to reinstate his employment and many attended a hearing regarding the incident.
One response to "Teacher Who Fired Gun in Classroom Won't Face Charges"