3 Students Injured After Teacher Fires Gun Inside Seaside High School (Calif.)
A parent says the teacher, who is also a reserve police officer, told the class he was going to use the gun for a demonstration on disarming a gunman when it went off.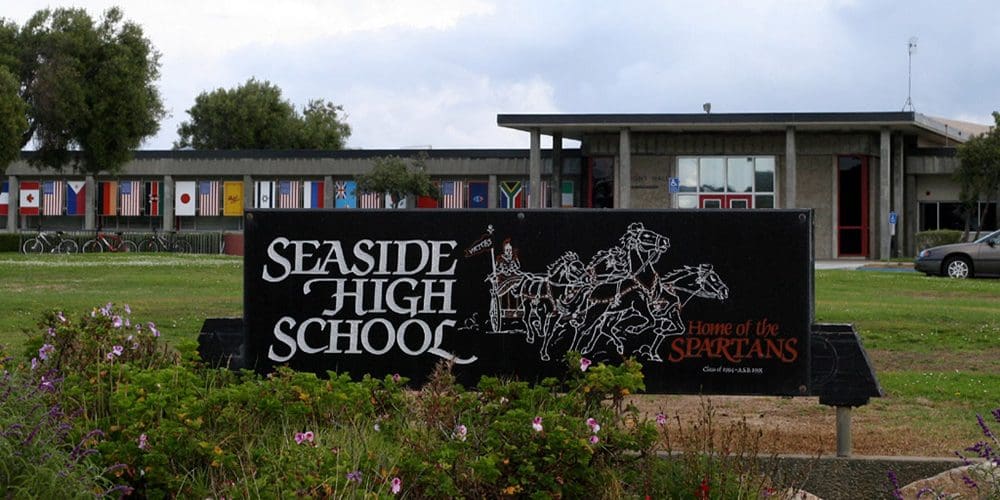 A math teacher, who is also a reserve police officer, accidentally discharged his firearm inside a Northern California high school while teaching a firearms safety course on Tuesday.
Dennis Alexander, who is Seaside City's mayor pro tempore and an 11-year reserve officer with the Sand City Police Department, pointed his semiautomatic handgun to the ceiling and accidentally fired it inside Seaside High School, reports CNN.
Three students were injured from falling debris, including a 17-year-old student who was injured by a bullet fragment that struck him in the neck, says Police Chief Abdul Pridgen.
Fermin Gonzales, the 17-year-old student's father, says Alexander told the class that he was going to use the gun for a demonstration about how to disarm someone and was checking to see if the weapon was loaded when it went off, according to NBC. He says he knows it was an accident but that "somebody could have died."
"I think a lot of questions on parents' minds are, why a teacher would be pointing a loaded firearm at the ceiling in front of students," said Superintendent PK Diffenbaugh. "Clearly, in this incident, protocols were not followed."
The incident has changed Gonzales' views on arming teachers.
"I was kind of leaning toward having armed people in school in case something happened. After today, I get why people say there should be no guns in schools," he said.
Gonzales also says his son came home with blood on his shirt but the school did not inform him of the accident.
"He's shaken up, but he's going to be OK. I'm just pretty upset that no one told us anything and we had to call the police ourselves to report it."
Seaside Police say they do not need to be notified when a gun is being used in a class, but that bringing a gun into a classroom is unusual, reports CBS.
"Best practice is you don't take live firearms into a classroom," said Pridgen. "You take what is called a dummy gun, which looks like a real gun but you can't even put a magazine in it and you certainly can't put bullets in it. I'm not sure what circumstances led to a firearm being used in this class."
Currently, California law prohibits any person other than authorized law enforcement or security personnel from possessing weapons on school grounds.
School district officials say Alexander was not authorized to carry a firearm on school grounds. He has been placed on administrative leave by both the Monterey Peninsula Unified School District and the Sand City Police Department.