Starting a School District Police Department from Scratch
Mark Clark has been named CS K-12 Director of the Year for his efforts in building Val Verde USD's Police Department from the ground up.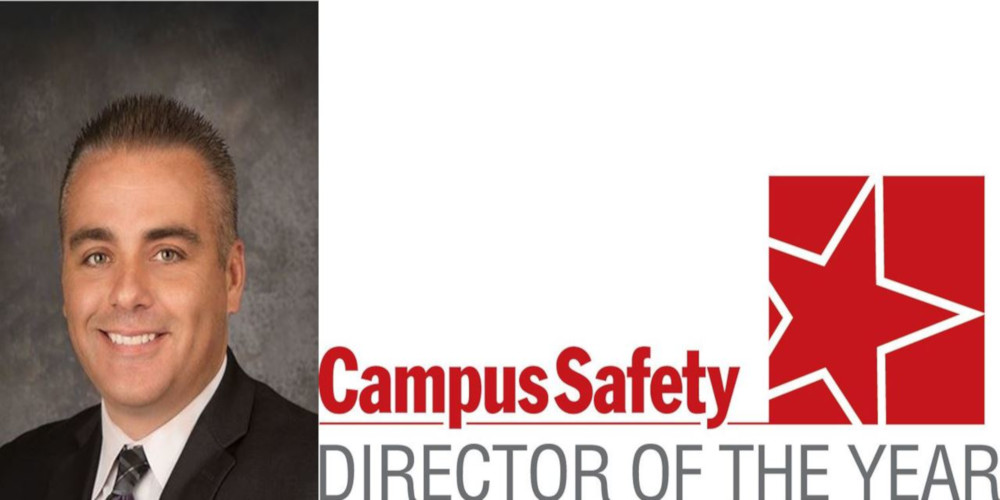 "Every night, those officers are going to be home with their kids," he says. "They won't work weekends. We don't do graveyards or swing shifts. This is a Monday-through-Friday operation. When summer comes, we will be able to train a lot more, and officers will be able to take a lot more time off with little to no issues — but I had to do a lot of recruiting that was specific. I've had to network a lot. I went to the police academy to try to recruit. I'm constantly putting out on Twitter and Facebook that we're hiring."
Clark says that the hiring process has had success, with a number of prospective officers currently undergoing background checks.
"We have a sergeant and officer positions that just closed and go to interview next week," he says. "There are some agility tests this week. So, we hope to have seven officers hired by Jan. 1. I have one campus security staffer who is in the background to be a reserve officer. We have had interest from our campus security [team] to become police officers."
Meanwhile, Clark is working to construct a police department from the ground up.
"There are so many components that I don't think I have stopped running since last November," he explains. "Everyday there is a new piece. We're doing this on a smaller scale, but it does not take away from the fact that we need all the same components that a large agency needs. So, we still have to have vehicles, a dispatch center, forms and ticket books, all the way down to designing what the department patch and badge will look like, and to developing the department's policies and procedures. We took some templates and used other agencies to help us along the way, but in the end, it was a lot of learning as you go. I'm lucky that I have a good support system with other agencies that I've worked with, so if I need help, I can reach out and get it easily."
It is too early to know whether the estimated cost of developing the police department will be maintained.
"We have had an increase in costs because prices have increased across the board in general, whether that is for a firearm or a software program," he says. "But I think we will still hit the 10-year savings estimate."
Officers Trained Throughout the Year
Clark says that his campus security staffers are looking forward to the imminent arrival of the new police officers who will supervise them in day-to-day operations.
"If anyone is going to understand what we do … it is going to be a police officer who works directly with them, who is there all year with them, who is going to be here year after year, who trains them or trains with them," he states. "I think they see it to their benefit and over time it will turn into a strong relationship."
Clark provides professional development training throughout the year. Campus security officers receive 40 hours of training annually, including trauma care, bike patrolling, use of force and legal updates.
The chief has also implemented professional work attire.
"In addition to the day-to-day wear, he's brought in a Class A uniform that security officers wear for special occasions such as graduations, board meetings and awards ceremonies," says Ruppe. "His officers have received many compliments from outside agencies and community members because they exude professionalism. He has also provided his employees with a variety of safety equipment to meet their everyday needs such as duty belts, flashlights, handcuffs and trauma kits. Safety is of the utmost importance in our district, and Mark wants to make sure his staff is well equipped."
As for the training the new officers will receive, Clark says that because the majority of the hires are moving laterally, "most will come in with significant training." One of his goals, however, is for all of the officers to have Special Weapons and Tactics (SWAT) training.
"We've seen in active shooter situations that it's not the officers who respond, but the officers who are already there who will stop the incident from becoming larger scale," Clark says. "I would rather train all of the officers in SWAT so that they are ready for any situation that occurs on our campuses."
Security Technology Upgraded
Chief Clark has also been the driving force behind many of the district's recent security technology improvements.
"Mark also oversees our camera system," says Ruppe. "He's replaced broken cameras throughout all of our campuses and is in the process of replacing the entire camera system at our oldest high school, which has not been done in many years. One of the big things done recently was to strengthen our reception areas at the schools. Employees felt the lobbies where unsafe, so now they have Plexiglas installed, and it looks very nice, not like a prison. Our employees thanked him and said they feel much better now."
Additionally, Clark has implemented a safety task force comprised of representatives from outside agencies, labor management unions, community members and school officials.
It meets at least three times a year to discuss safety and security concerns in the schools and the surrounding communities.
Ruppe also lauds Clark for another milestone: "For the first time in the history of the school district, the safe school plans have been done correctly, completed," she says.
It is for this and many other reasons that, according to Ruppe, "He has the full support of the board. He's brought leadership, and the security officers respect him. He's undertaken a lot of work, but I think he will be very successful at it."
Clark's performance at Val Verde USD is not only getting rave reviews from officers, teachers, the board and the community, but also McCormick, who plans on working with Clark for years to come.
"We're very proud of Chief Clark for winning this award and are looking forward to many years of outstanding service to our students, staff, and community."
Ann Longmore-Etheridge is a freelance writer with more than two decades of experience writing about private security and law enforcement issues.
2 responses to "Starting a School District Police Department from Scratch"