Tabletop Exercise 3: Loud Voices, Smell of Alcohol Coming from Main Office
In this real-life incident, the school secretary was in her first year and had not received de-escalation training. Here's how it played out.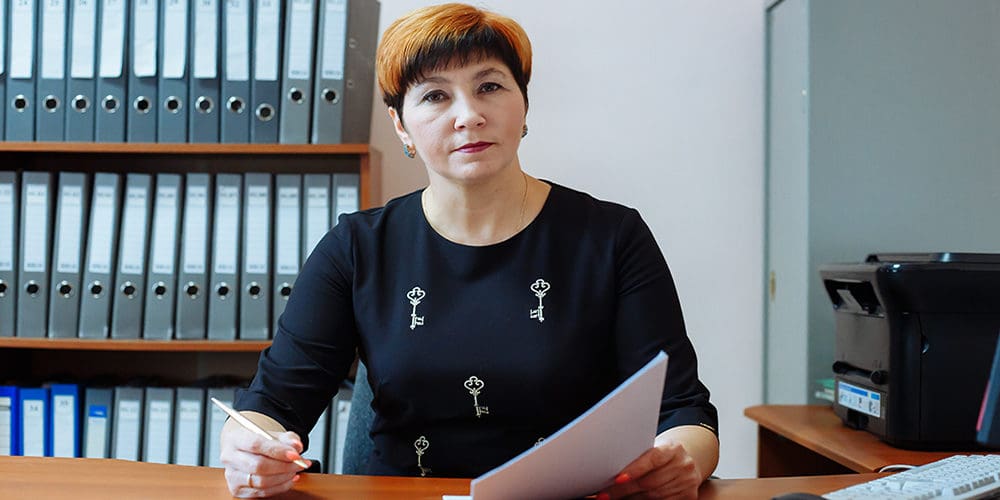 Campus Safety recently launched a scenario-based training series for K-12 campuses to test their emergency response skills using real-life incidents.
Whether working at K-12 schools, colleges or hospitals, scenario-based training exercises, often referred to as tabletop exercises, are an effective way to improve campus safety and security. They bring together a wide variety of stakeholders and test a school or campus' emergency plans. It forces people to think without having to be in a real situation where it might be too late.
Guy Bliesner, an analyst for the Idaho Office of School Safety and Security (IOSSS), graciously provided Campus Safety with several incidents that actually happened at Idaho schools in the last five years and how administrators responded.
Each scenario sets the scene for the day and describes the event in detail, along with the actual outcome of the scenario and findings from an after-action review. They are designed to be completed in 10-15 minutes as part of an administrative meeting.
The first tabletop exercise involved a student who hadn't returned home from school, and the second involved an unpleasant smell that triggered a student's asthma and caused a teacher's eyes to water and nose to burn. In the tabletop scenario below, a school principal overhears three men having a heated discussion with the school secretary in the main office.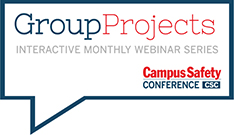 This month's Campus Safety Group Project will focus on developing the objectives needed to evaluate your school's emergency plan in an exercise. You will have the opportunity to write and submit objectives and receive feedback from other participants.
Register for 1 of 3 sessions before they fill up
!
Scenario #3
Season: Late fall
Day: Tuesday
Time: 12:56 P.M.
Weather: Cold and clear
Temperature: 33 degrees
School type: Elementary (K-5)
Event: A principal is returning to his office following a post-lunch loop of the hallways. As he approaches the main office, he hears loud male voices. As he opens the office door, he notices a strong smell of alcohol and sees three males in a heated discussion with the secretary. He recognizes one of the men as the father of a student but is not familiar with the other two. What steps should he take?
How the School Handled the Situation
The school secretary was in her first year in the school, and the district had not provided de-escalation training for any of the office staff.
The principal, noticing the potential issue in the office, used his cell phone to call the school resource officer (SRO) in the physically adjacent middle school. The SRO did not answer his cell phone and the principal left a message.
The principal entered the office and began a conversation with the three individuals. The three males were the father and uncles of a fifth grade female special needs student. The group was expressing concern over a playground incident from the previous week. Two fifth grade boys, who are neighbors of the female student, had been disciplined for taking a basketball away from the girl. The three demanded to know what disciplinary steps were taken. The principal refused to provide them with any information due to the Family Educational Rights and Privacy Act (FERPA).
The conversation became more heated as the group demanded stronger disciplinary action for the boys involved. One of the men indicated that if the school does not effectively deal with the issue, he will handle the issue himself when the young men get home. At this point, a group of six second grade students enters the office. The secretary quickly removes the students and goes to an adjacent classroom to place a 911 call for police assistance.
General movement in the school continues as normal and dispatch notifies the SRO by radio. The SRO arrives four minutes later and removes the three men from the school. All members of the group were charged with disrupting the educational process.
After-Action Review Findings
An after-action review (AAR) of a response should be completed following an incident. Check out Part 1 to see questions that IOSSS says should be used to review a response.
In this case, a number of changes were implemented following the AAR:
De-escalation training is now to be provided at hire and renewed annually for all school office staff
A security hold procedure that stops movement in the school but does not stop educational activities was developed and instituted
Communications processes were reviewed and radio connection to the SRO was developed
Procedures for potentially escalating situations were reviewed and updated
Among other things, this incident greatly emphasizes the importance of providing de-escalation training to school administrators. Here are 10 tips that will help keep an interaction from becoming toxic and de-escalate one that does.
Check back with us on November 18 for the next scenario, which involves a crash between two school buses.
Did you miss Tabletop Exercises 1 and 2? Check them out here and here.
Read More Articles Like This… With A FREE Subscription
Campus Safety magazine is another great resource for public safety, security and emergency management professionals. It covers all aspects of campus safety, including access control, video surveillance, mass notification and security staff practices. Whether you work in K-12, higher ed, a hospital or corporation, Campus Safety magazine is here to help you do your job better!
Get your free subscription today!