How to Stop Violence in our Schools Before it Happens
These five considerations can go a long way toward making schools safer.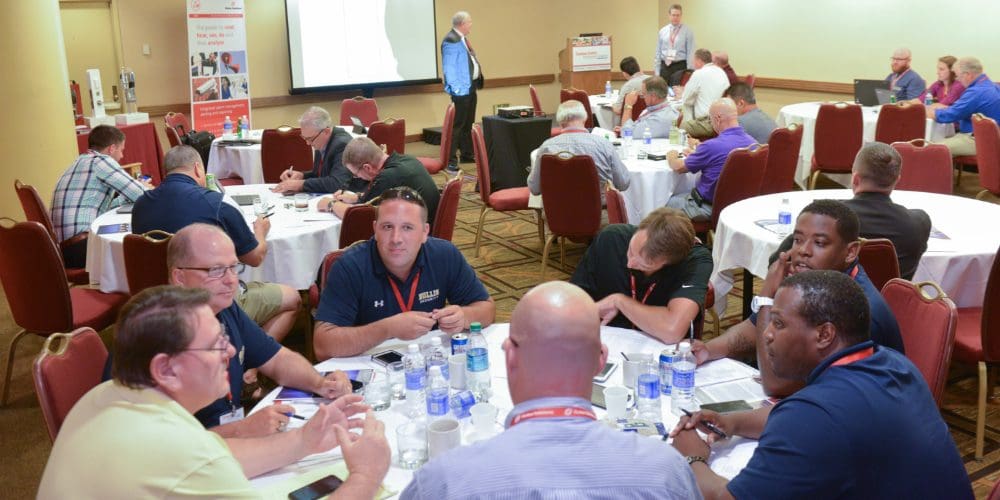 On February 14, 2018, the news anchor broke in to the television show I was watching.
"Seventeen people were killed and fourteen others were wounded when a former student of Marjory Stoneman Douglas High School in Parkland, Fla., opened fire on the campus, making it the deadliest school shooting since the Sandy Hook Elementary School shooting in 2012," he said.
Parents all over the country are asking: Why would a student bring a weapon to school and, without any explicable reason, open fire on fellow students and teachers? Are school shooters angry? Are they crazy? Is their motive revenge? Hatred for the victims? A hunger for attention?
I have been teaching behavioral threat assessment for years. I was a juvenile investigator on Orange County's only school threat assessment team. In one school year (180 days of school), I conducted 125 threat assessments in nearly 200 schools.
Parents, students, and school administrators are looking at what happened in Florida and asking themselves, "Could this happen here?" You may be hearing cries for higher walls or metal detectors to be installed in every school.
But I can confidently tell you the best detectors of pending violence aren't gun detectors: They're human detectors. We need to better train law enforcement and school staff to identify and manage students of concern.
Here are some things we should be considering to make our schools safer.
1. People don't just snap.
School shooters intend to commit violence well in advance of the date of the attack. Intended violence requires planning and preparation, which are observable behaviors.
Shooters are often obsessed with violent fantasies and weapons, and often express their desire to commit violence to other people or on social media.
So here is the good news: If they have observable behaviors, then we can detect them and stop the student from committing violence.
The suspect in the Florida school shooting was described as a "troubled kid" who showed off his firearms and bragged about killing animals. His mother allegedly would resort to calling the police to have them come to their home to talk to him.
One student says the shooter would brag about target practice in his backyard with a pellet gun. Another student, junior Dakota Mutchler, says he used to be close to the shooter but he had not seen him in more than a year after he was expelled and that he "started progressively getting a little more weird."
It appears the shooter was displaying extremely concerning behavior. One student says classmates would joke that if anyone were to commit a school shooting, it would be him. The school expelled him and probably thought the problem was over. It wasn't.
I do not have any inside information about this event. I am limited to the information that is available in the media.
2. Is your school's staff trained to recognize the warning signs?
Most schools today train their staff to react to an active shooter. They are taught some version of "Run – Hide – Fight." That is good, but do they know the most common signs of "violence pathway warning behavior?" They should.
3. Does your local law enforcement or school district have a trained threat assessment team and procedures to manage a person of concern?
Behavioral threat assessment is 15 years of science and fact-based investigative procedures that enable the threat manager to identify observable patterns of concerning behavior, assess the seriousness of the situation, investigate the circumstances and devise the most appropriate strategies for managing the case.
The Parkland shooter was obviously on a path to violence— even his classmates knew it.
But what do you do after you've identified an individual that is displaying a desire to commit violence? You need a management plan backed by mental health professionals, law enforcement and school officials.
4. Does your school have a confidential way for students to alert school administration or law enforcement if they think a classmate poses a threat?
The US Secret Service identified students' "code of silence" as a key obstacle to campus safety.
"A code of silence has the potentially damaging effect of forcing students to handle their pain and problems on their own, without the benefit of adult support. These codes also suggest that a student should not bring any concerns that he or she may have about a peer's behavior to the attention of responsible adults," the agency states.
A confidential phone number that students can text a tip to has been very successful in my county and has helped us intervene before violence was perpetrated on our school campuses.
5. Parents: Are you looking at your child's (and their friend's) social media activity?
An Instagram page purportedly belonging to the Parkland shooter shows many pictures of him holding firearms and ammunition for a semiautomatic AR-15 rifle. Another photo shows a frog that had been killed. Six months ago, the FBI was alerted of a YouTube user with the same name as the Parkland shooter who posted a comment stating, "I'm going to be a professional school shooter," reports NBC News.
I have been teaching cyber safety to parents for five years and I tell my parents, "Your child is writing a journal. They are writing about their views on sex, violence, drugs, love and suicide – it's called Instagram." It is all there for parents to see and very few parents know how or take the time to see what their child is being exposed to.
Clayton Cranford is a sergeant in a Southern California law enforcement agency. Clayton is one of the nation's leading law enforcement educators on social media, child safety, and behavioral threat assessments. Clayton is the author of the definitive book on cyber safety for families, "Parenting in the Digital World." He created Cyber Safety Cop, a comprehensive Internet, and social media safety program. It teaches parents and students how to avoid online threats, such as cyberbullying, online predators, pornography, and social media addiction. www.cybersafetycop.com
One response to "How to Stop Violence in our Schools Before it Happens"