Tulane Police Officer Fatally Shot by Man Who Wouldn't Wear Mask
The Tulane University Corporal was working security detail at a high school basketball game when he was shot and killed.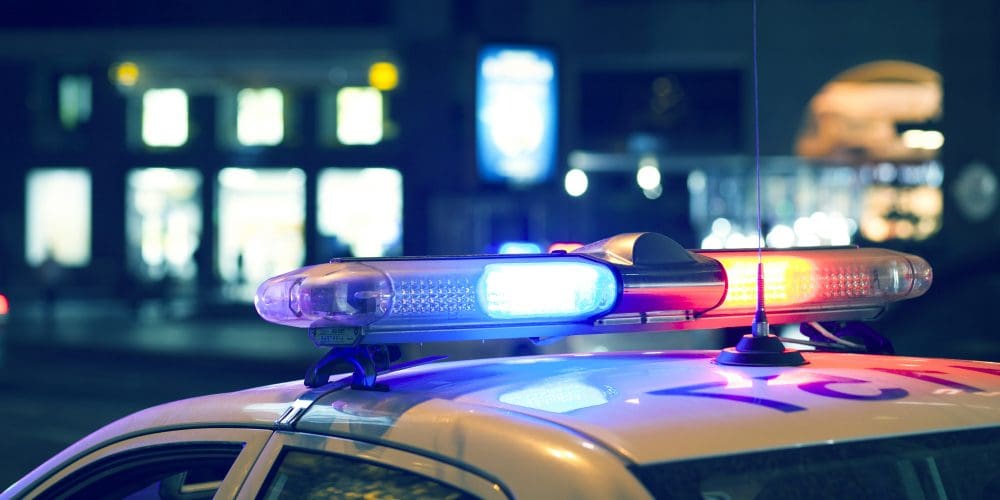 New Orleans – A Tulane University police officer who was working security detail at a George Washington Carver High School basketball game on Friday was shot and killed by an attendee who refused to wear a mask.
The incident happened outside the gymnasium just after 6:30 p.m. that evening, reports ABC News.  John Shallerhorn, 35, was prevented from entering the gym by a staff member at the game for not wearing a mask. Shallerhorn then punched the staffer, which prompted Tulane University Police Cpl. Martinus Mitchum, 38, to intervene, reports NOLA.com.
After Mitchum escorted Shallerhorn out of the building, Shallerhorn pulled out a gun and fatally shot Mitchum twice in the chest. Everyone in the gymnasium then scattered and the game was stopped. The school was also placed on lockdown.
The Tulane officer died as a result of his injuries at a local hospital. No one else was injured at the game, although the suspect has also been charged with robbing a man at gunpoint in the parking lot outside the gym, reports the Associated Press.
Mitchum, who was also a reserve officer with the City Court Constable, had worked for years at schools in the area and regularly worked security detail at Washington Carver's basketball games.
Tulane University SVP/COO/Treasurer Patrick Norton and Chief of Police Kirk Bouyelas issued a joint statement in response to Mitchum's death: "We are deeply saddened by the senseless and tragic death of TUPD Corporal Martinus Mitchum. Corporal Mitchum was a dedicated police professional who had a heart of service for the Tulane community. We have reached out to his family and are providing support to his fellow officers during this difficult time. Our thoughts and prayers are with his family and with all the fellow officers with whom he served."
Police and security officers enforcing mask mandates at other locations have also been targeted. Last May, a Family Dollar security officer was killed in Michigan after telling customers to wear masks, reports the Washington Post. In August, a man in Pennsylvania shot at police officers after arguing about a mask policy at a shop.
In October, an Idaho high school football game was called off after anti-government activist Ammon Bundy refused to wear a mask or leave campus.
Shallerhorn has been charged with first-degree murder.