Officer Who Fatally Shot Black Student in School Bathroom Won't Face Charges
Officer body-worn camera video of the school bathroom shooting has been released by the Knox County district attorney.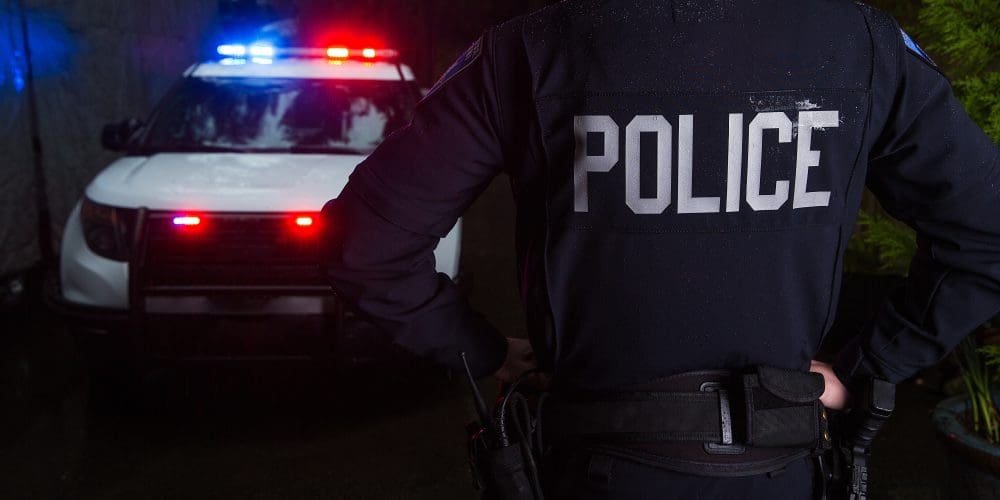 Knoxville, Tennessee — Knoxville Police Department (KPD) officer Jonathon Clabough and his fellow officers will not face murder charges for the fatal shooting of a 17-year-old Black student on April 12.
Knox County District Attorney General Charme Allen said the officer's shooting of the student was self-defense.
"At the end of the day, we have found the shooting by Officer Clabough was justified," reports USA Today.
Knoxville Police officers responded to Austin-East Magnet High School around 3:15 p.m. on April 12 after receiving reports of an armed male student in a bathroom.
Initially, it was reported that when the officers entered the bathroom, Anthony J. Thompson Jr. opened fire, striking school resource officer Adam Wilson at least once in the upper leg. However, it was later determined that when Thompson's gun fired, the bullet instead went through a trash can, reports WATE.
Wilson was actually shot by Clabough, who also fatally shot Thompson.
On Twitter, Thompson family attorney Benjamin Crump disagreed with the investigation's portrayal of what happened during the ordeal.
"Once again, when a Black person is killed, in this case a Black child, the police quickly shape a narrative to justify the death," reports USA Today. "The world was told that Anthony shot an officer and that's why police fatally shot him."
On the day of the incident before the shooting, Thompson was involved in two domestic incidents on campus and the mother of the domestic assault victim called 911 about Thompson. Police went to the school to arrest the student.
The body-worn camera video shows the KPD officers arriving at the bathroom and a chaotic confrontation between the four officers and Thompson.
Allen's announcement that the officers would not be charged was met with protests outside of the Knoxville Police Department and the high school.