Let's Get Real About Police Reform
If your campus has a good program that effectively addresses law enforcement's race relations and use-of-force issues, I want to hear from you.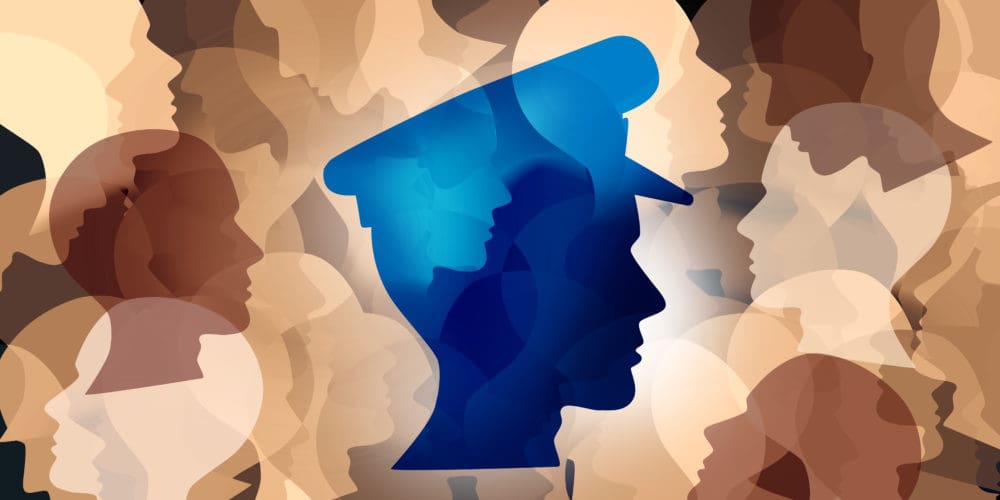 "Am I about to die right now?"
This terrifying thought races through the minds of many police officers when they respond to an incident. That horrible fear has always been there because policing is, by its very nature, a dangerous job, and officers witness some horrible things during their careers. But now, that fear is even more pronounced with the riots that are currently taking place. Law enforcement officers feel they are under attack because they are.
Perhaps not coincidentally, the "Am I about to die right now?" question also terrorizes the minds of many Black and Brown Americans when they encounter the police. That fear has always been there because historically, people of color are much more likely to be injured or killed during encounters with law enforcement. Like police officers, Black and Brown Americans feel they are under attack because they are.
Despite having so much trauma and fear in common, no one seems to be talking to the "other side."
Instead, rioters burn buildings and throw objects at police officers, reinforcing officers' very real fears of being killed. When some members of the public push to defund the police, they only make their communities less safe because law enforcement actually needs more support, not less, for things like training, adequate staffing and body cams. As a result, some police officers feel even more justified in their grievances.
On the other side of the coin, I see some police officers get defensive when being called out for their unconscious bias. On social media, some officers have claimed that Black and Brown Americans wouldn't have adverse outcomes in their dealings with law enforcement "if they just complied with officer orders." These attitudes only confirm to people of color that many cops just don't get that America has systemic racism, with the high rate of minority in-custody deaths and incarcerations to prove it.
Truth be told, law enforcement and Black and Brown Americans have experienced years of trauma that has not been appropriately addressed. They all need to be heard and understood, and they all need to hear and understand each other. Most importantly, our nation really needs to address its race relations and police use-of-force issues.
I believe campuses are in the unique position to be the leaders in making real progress on these matters. That's why Campus Safety magazine will delve deeply into these topics over the next year. We need real solutions, and we need to stop screaming at each other.
I have no idea what that coverage and process will look like. My hope is that what results is not just a well-written article or two about implicit bias, trauma recovery and/or community-oriented policing that is forgotten a week after it gets published. Campus Safety has already done that. We must do more.
I'm asking those of you who have good programs out there that effectively address law enforcement's race relations and use-of-force issues to contact me at [email protected]. I want you to become part of the conversation. If you have a solution, CS readers need to hear about it.
Keep in mind that Campus Safety is a solutions-based publication. Only reach out to me if you are ready to drop the blame game and start making the world a better, safer, more inclusive place. If you can and want to do that, please join me.
One response to "Let's Get Real About Police Reform"