Education Secretary Betsy DeVos Resigns Over Capitol Hill Riot
In her resignation letter, Betsy DeVos condemned Trump, writing there is "no mistaking the impact your rhetoric had on the situation."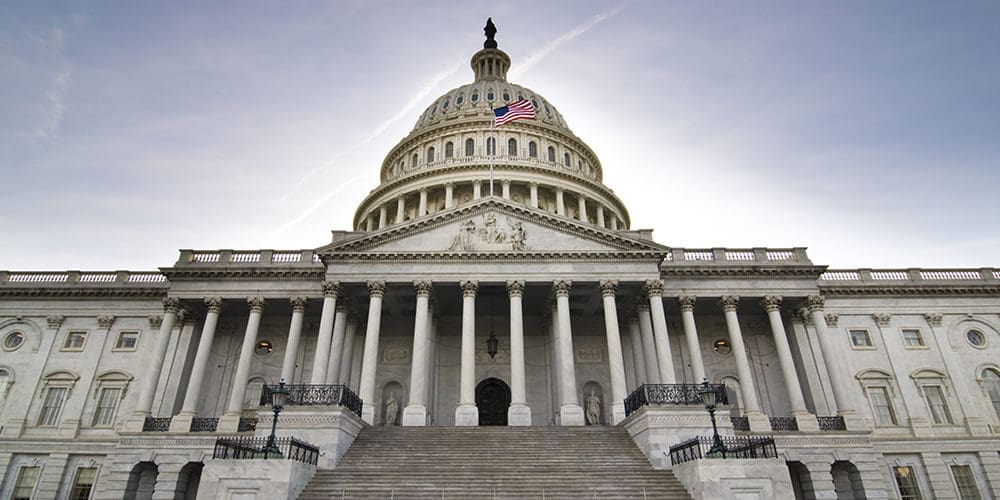 Education Secretary Betsy DeVos announced her resignation Thursday night in the wake of the assault on the U.S. Capitol by supporters of President Donald Trump.
In her resignation letter to Trump, DeVos wrote there is "no mistaking the impact your rhetoric had on the situation, and it is the inflection point for me."
"We should be highlighting and celebrating your administration's many accomplishments on behalf of the American people," the letter continued. "Instead, we are left to clean up the mess caused by violent protesters overrunning the U.S. Capitol in an attempt to undermine the people's business."
On Wednesday, a mob of rioters and supporters of Trump stormed the U.S. Capitol, breaching security and occupying parts of the building for several hours. The ransacking disrupted a joint session of Congress to count the vote of the Electoral College and certify Joe Biden's victory in the 2020 presidential election.
"The peaceful transfer of power is what separates American representative democracy from banana republics," DeVos said in a statement posted to Twitter on Wednesday just hours after the riot. "The work of the people must go on."
Overall, DeVos said it was loyalty to her constitutional oath that prompted her resignation.
"Impressionable children are watching all of this, and they are learning from us. I believe we each have a moral obligation to exercise good judgment and model the behavior we hope they would emulate. They must know from us that America is greater than what transpired yesterday," she wrote. "To that end, today I resign from my position, effective Friday, January 8, in support of the oath I took to our Constitution, our people, and our freedoms."
According to The New York Times, DeVos' announcement drew cheers from her opponents, particularly teacher's unions and groups that strongly opposed her changes to policies that protect children of color, transgender students, and sexual assault victims.
"Good riddance," Randi Weingarten, the president of the American Federation of Teachers, simply wrote in a statement.
"Resigning 13 days before the end of this administration does nothing to erase the harm Education Secretary Betsy DeVos has done to this country's students, their families, and educators," National Education Association President Becky Pringle said in a statement. "She has failed our students yet again when they needed her most. Her complicity, cowardice, and complete incompetence will be her legacy."
Biden has nominated Miguel Cardona, the head of Connecticut's public schools and a former teacher and principal, to succeed DeVos as secretary of education.